Ever wondered what women look for in a man? Sometimes, the little things are the ones that really count. So, without further ado, here's a list of 10 small things that will definitely make a big difference.


1. A Good Listener

With women, communication is the key, so try and talk to them often. There is nothing uncool about listening and being understanding.
2. Express Your Feelings
Know your feelings and don't shy away from expressing them to a woman. Developing an EQ (Emotional Quotient) would definitely help in this case.
3. Basic Behaviour
Women expect some basic behaviour from men like chivalry, making an extra effort with our friends and family, because we do the same!
4. Be Honest
Remember Mom always said, "Honesty is the best policy." She is a women and she understands how it feels being lied to. So, lie once to the woman you like and you might just lose her forever.
5. Being protective is good but being possesive is a big NO.
Caring about your woman is different but nagging her and being possesive is a strict NO.
6. Intelligence
Heard of the term "Sapiosexual"? Women these days are attracted to intelligence and that plays as a sexually attractive feature.
7. Space Up
If she is going out with her girlfriends, don't bug her constantly with texts and phone calls. Instead make plans with your own guy friends.
8. Sense of Humour
A good sense of humor is one of the qualities women almost always mention when listing off the things they look for in a man. We all know how much more fun funny people are than dull, grumpy people.
9. Sociability
A woman wants to know that she can introduce you to her pals without having to worry that you could potentially creep them out.
10. Being An Optimistic Person
Every woman wants a man who will push her towards her dreams and also chases his own.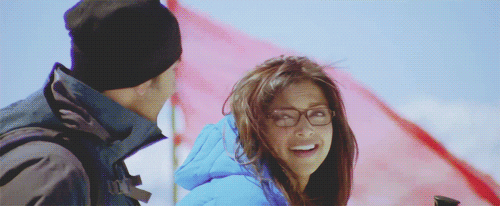 So, next time you are wooing a woman keep these points in mind.
Add a Comment
comments