One moment of love another second of turn-off. No matter how much you love your partner some of their habits just turn you off. We know not all gentlemen are the same, but when a woman has any of the following habits it's unattractive.

1. Make-Up
Nobody wants to end up looking like a clown post-kissing scene.
2. Excessively Drunk Girls
Puking, falling on each other and every other person. Not cool. Eh?
3. Shrieking & Screaming Girls
Women who shriek or scream aren't cute. Just saying!
4. Impatience
Patience woman! It pays.
5. Ms. Know It All
Maybe she will describe herself better as she knows it all.
6. Attention Horders
Attention dedo !
7. Nagging
So you get annoyed at men for nagging, right? Well, practice what you preach.
8. No Sense Of Humour
A sense of humour is one of attractive factors in a person. Don't you think?
9. Too Much Fragnance
Men do not want to smell a bouquet of flowers from the end of the street.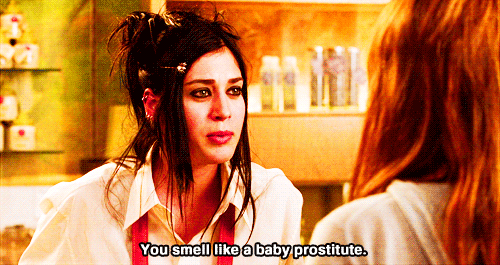 10. Pessimistic Women
Criticism and pessism gets no one nowhere. Bob Dylan said, "Don't criticize what you can't understand."
11. Being Over-Protective
Caring is good. Over-protectiveness not cool.
12. Women who think they can do WHATEVER they want
These are the women who will break things in your house because they are having a temper tantrum.
So, women let's not drive the men on the brink of insanity.
Add a Comment
comments