Maryam Asif Siddiqui is not your regular kid on the block. The 12 year old from Cosmopolitan High School, Mira Road, Mumbai has just won the Gita Champions League in India.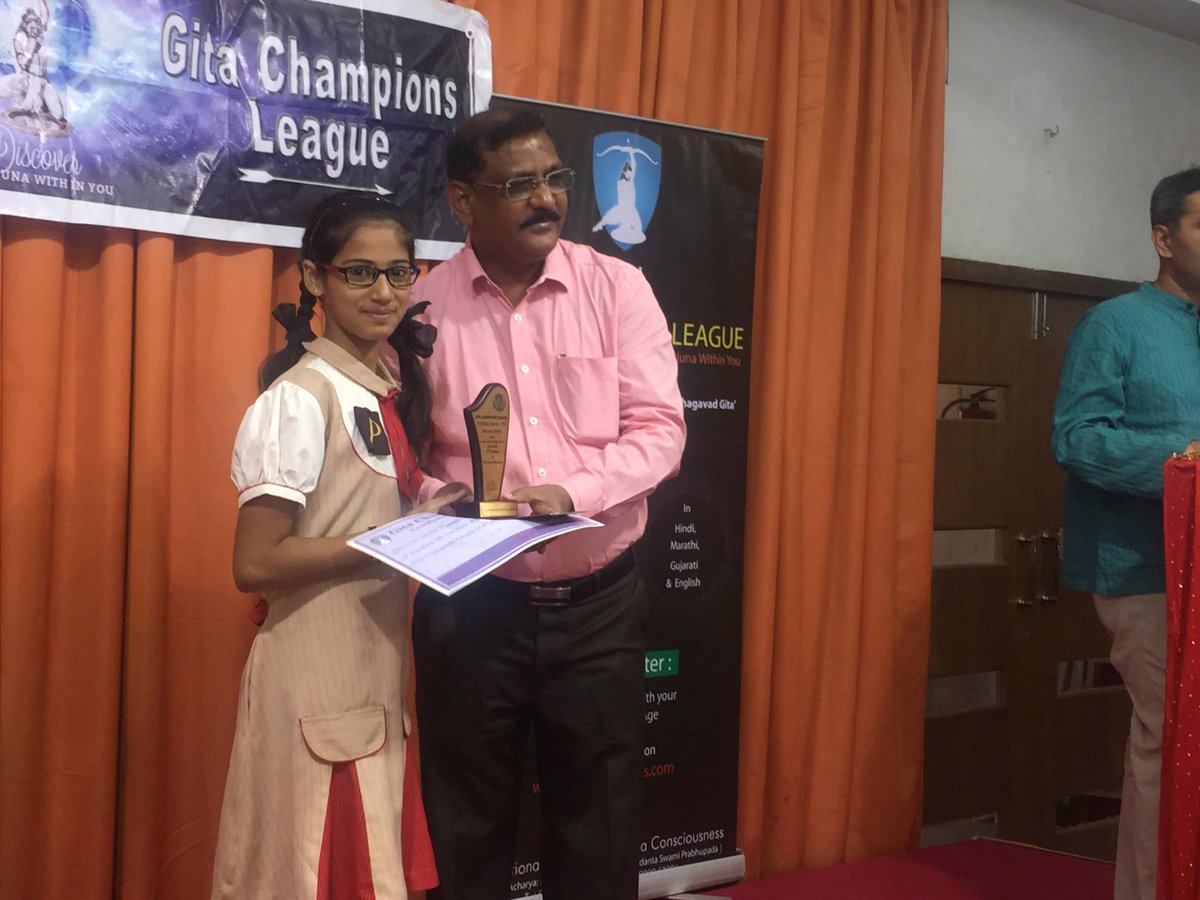 Source
The little girl competed against 4000 participants in the Gita Champions League, which was organised by the International Society for Krishna Consciousness (Iskcon).
When asked what motivated her to participate in the competition she said, "I have always been inquisitive about religions and I often read up on them during my free time. So when my teacher told me about this contest I thought it would be a good chance to understand what the book is about. My parents too supported my idea of participating in the contest"
Her curiosity was driven by the fact that she: "tried to understand what the Gita tries to tell us. The more I read about different religions, the more I have realized that humanity is the most important religion that we must follow".
When asked what had fascinated her most about the Geeta she said, "Lord Krishna." "He was so knowledgeable and cool. He taught so many nice and good things to Arjun."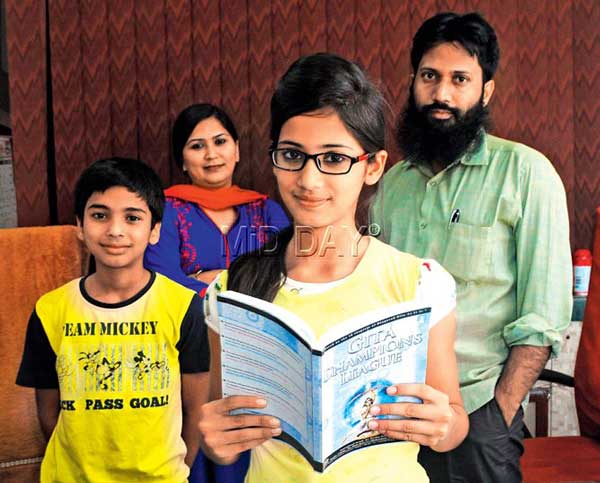 This is what Maryam's father had to say:
"Our family believes that one needs to respect and accept all religions. No religion preaches hatred or wrong. However, there are some members who have misguided us. Before these have a bad influence on the children, we need to talk to them and make them understand what is right," said her father, Asif Siddiqui.
Moreover, What Maryam said after she saw that Mid-Day had covered her story is an eye-opener for all those who preach pseudo-secularism in the country:
"Why should I be any different? Why treat me differently just because I am from another religion? Even in school, we have never treated each other differently on the basis of caste or religion."
Add a Comment
comments