Jaipur, 'The Pink City', is a city of 2.5 million souls, capital of Rajasthan and gateway to the state. Jaipur is a city built around tourism, especially foreign tourism. This place offers vibrance and colors in every possible way including food, restaurants, shopping and sightseeing. What is better than experiencing the beautiful Pink City well lit during the evening hours from a rooftop restaurant?

Here's a list of the best rooftop restaurants in Jaipur:

1. Replay, Tonk Road
This place is a perfect combination of a good ambience, nice food, easy to find location, large space for parties and a well maintained rooftop. The staff is cooperative in case you have specific demands too. It's the kind of place you would like to visit with friends, sit with them and enjoy the evening.
Cost For Two: Rs.1500/-
Must Try: Florentine Mushrooms,Grilled Cottage Cheese Bruschetta and Veronique Salad.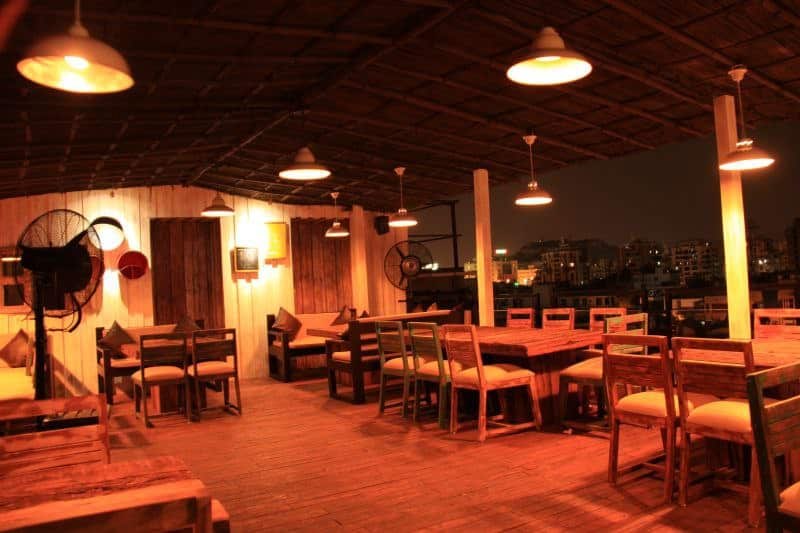 2. The Courtyard, Bapu Nagar
The restaurant has a nice vibrant theme which seems fresh to your eyes. There's good lighting as well. Rooftop is usually a place for the younger generation but this restaurant is very conducive for a family gathering as well.
Cost For Two: Rs.950/-
Must Try: Honey Chilli Potatoes, Kala Chana Chaat and Paneer Butter Masala.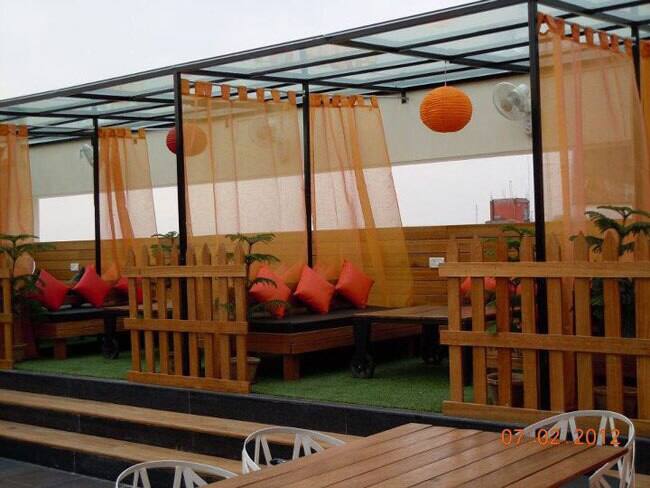 3. Blackout, Hotel Golden Oak, Ahinsa Circle
The rooftop experience here will leave you enchanted. Blackout has an amazing ambience and a stupendous scenic view of the whole city. They also have an amazing taste in music here!
Cost For Two: Rs.2000/-
Must Try: Vietnamese Sugarcane Prawns, Iranian Jooje Kebab and Blackout Roganjosh.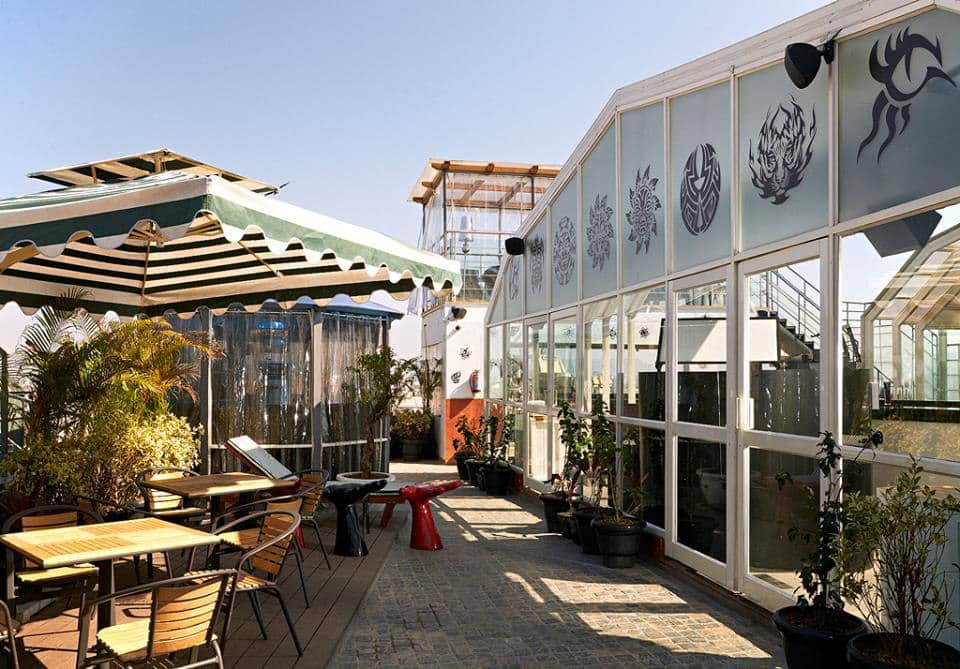 4. Jaipur Jungle, Adarsh Nagar
This place is decorated on the lines of a jungle theme. An ideal place to go out with family and friends. During the winters, you can also request the staff to get a bonfire around your table at the rooftop. Ane guess what?! They have rabbits playing around the floor which gives you the real feel of the jungle.
Cost For Two: Rs.900/-
Must Try: Chilly Cheese Mushrooms, Taranummi Tarkari and Chicken Seekh Gilafi.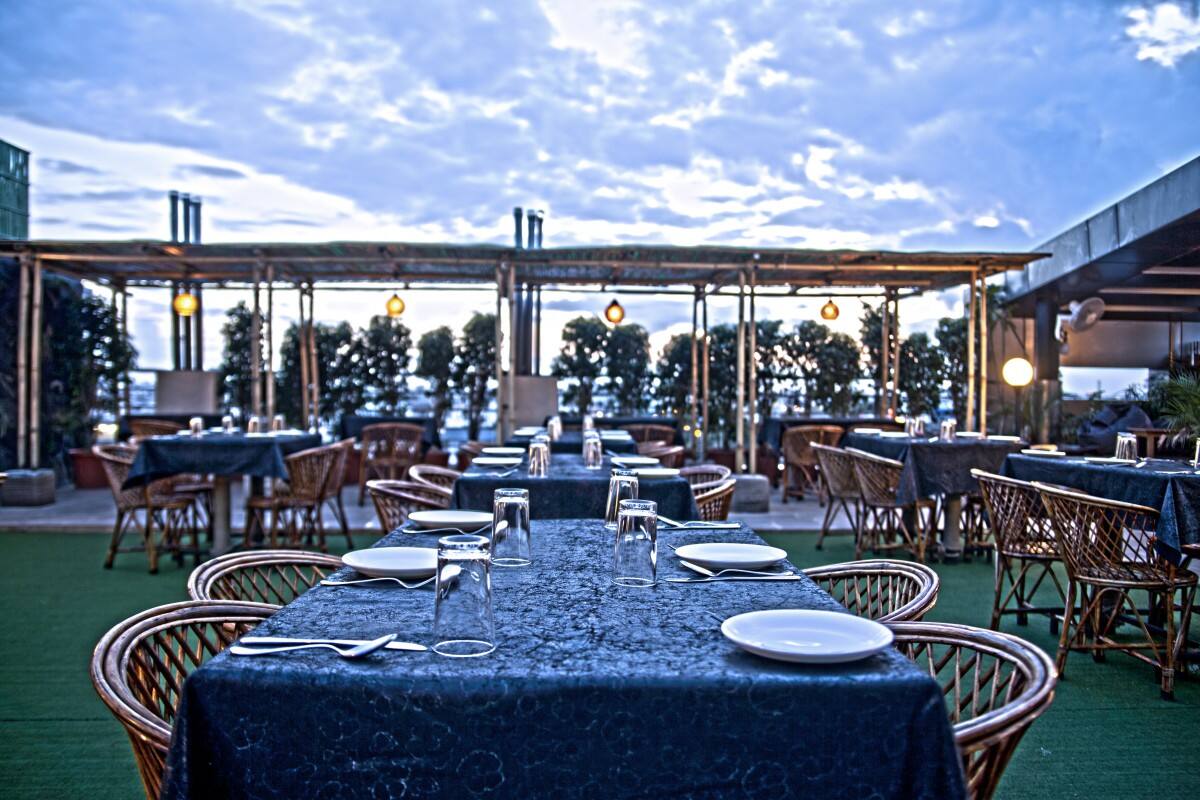 5. 3 D's Restro Lounge
The rooftop can be termed as astonishing and most enjoyed during winters. The whole city is clearly visible from the top and it is indeed a breathtaking view.
Cost For Two: Rs. 1000/-
Must Try: Pudina Paneer Tikka, Tomato Basil 'N' Cheese Soup and Paneer Honey Chilli Dew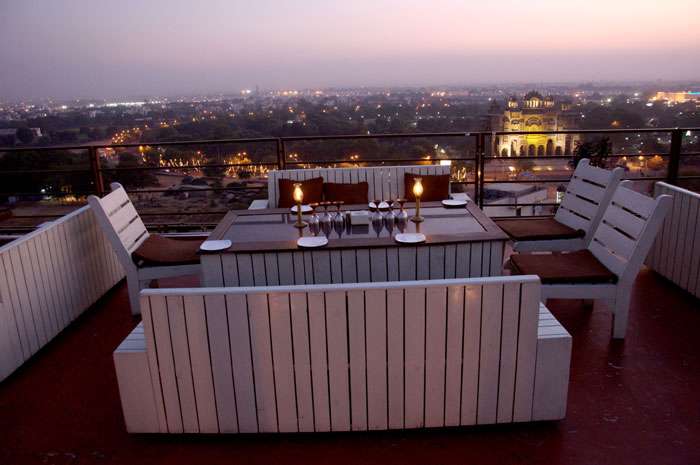 6. Green Apple, Malviya Nagar
It's one of the best places in Malviya Nagar with an amazing view. The staff is very friendly and helpful. The place has a certain serenity about the ambience. Green Apple is very unique in its own style but isn't flashy.
Cost For Two: Rs.1000/-
Must Try: Bruschetta, Corn Fritters and Chilli Paneer.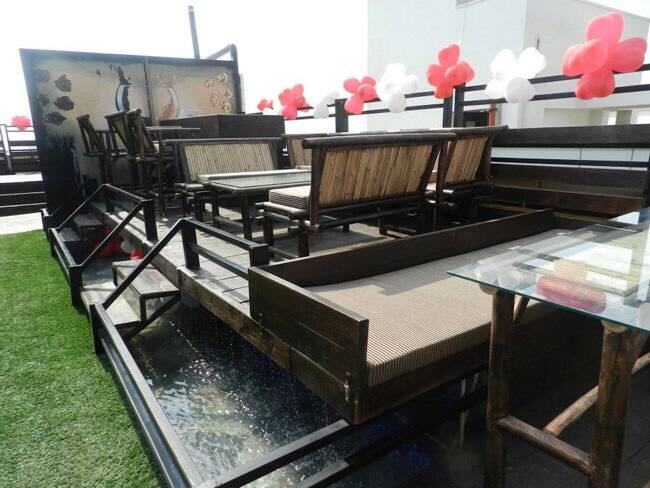 7. Peacock Roof Top Restaurant, Gopalbari
One of the best and most economical places in Jaipur to hang around, this place has got a very good roof top ambience and travelers from all around the world come to this place which makes the environment even more happening.
Cost For Two: Rs.850/-
Must Try: Chicken Enchiladas, Black Forest Crepe and Crepe Apple Crumble.
8. The Terrace Grill – Hotel Park Prime, C Scheme
The glass boundary on the edges of the building ensures there is no hindrance in the view. Dim blue light, with soft music in the background sets up this place perfectly for a date.
Cost For Two: Rs.1800/-
Must Try: Pudina Paneer Tikka, Tave Ka Paneer and Handi Chicken.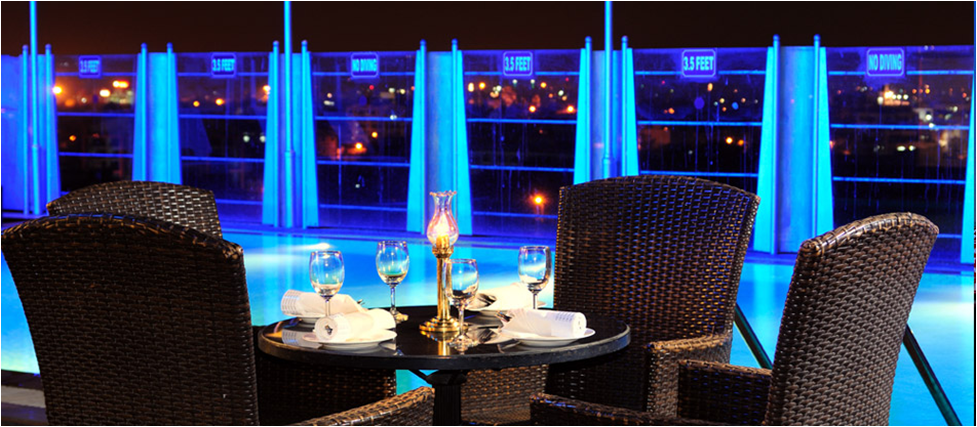 9. Sheesha, MI Road
The food is the main attraction at Sheesha. The staff is very friendly and warm. The place has a different charm during winters. The music here is amazing. The music gives a lounge feel to its customers.
Cost For Two: Rs.1300/-
Must Try: Prawn Tikka, Jhinga Biriyani and Gosht Biryani.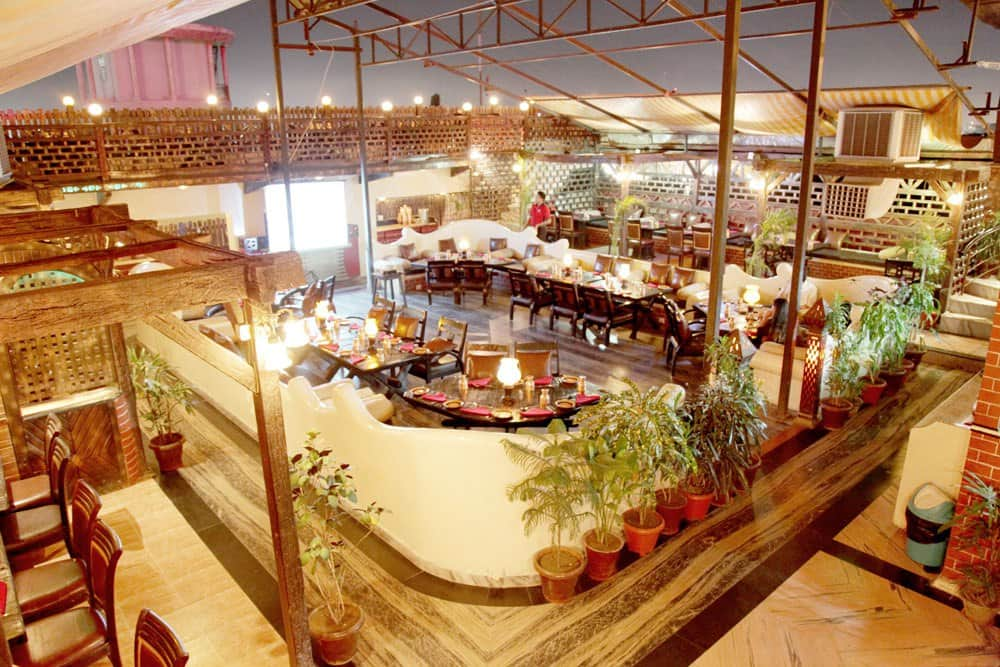 Source
10. District 9 Lounge, Malviya Nagar
This place is based on American style diner and has great interiors. The ambience of this lounge will definitely impress you. They have good taste in music and the bar is also equally impressive.
Cost For Two: Rs. 900/-
Must Try: Drums Of Heaven, Nachos Supreme and Corn Pops.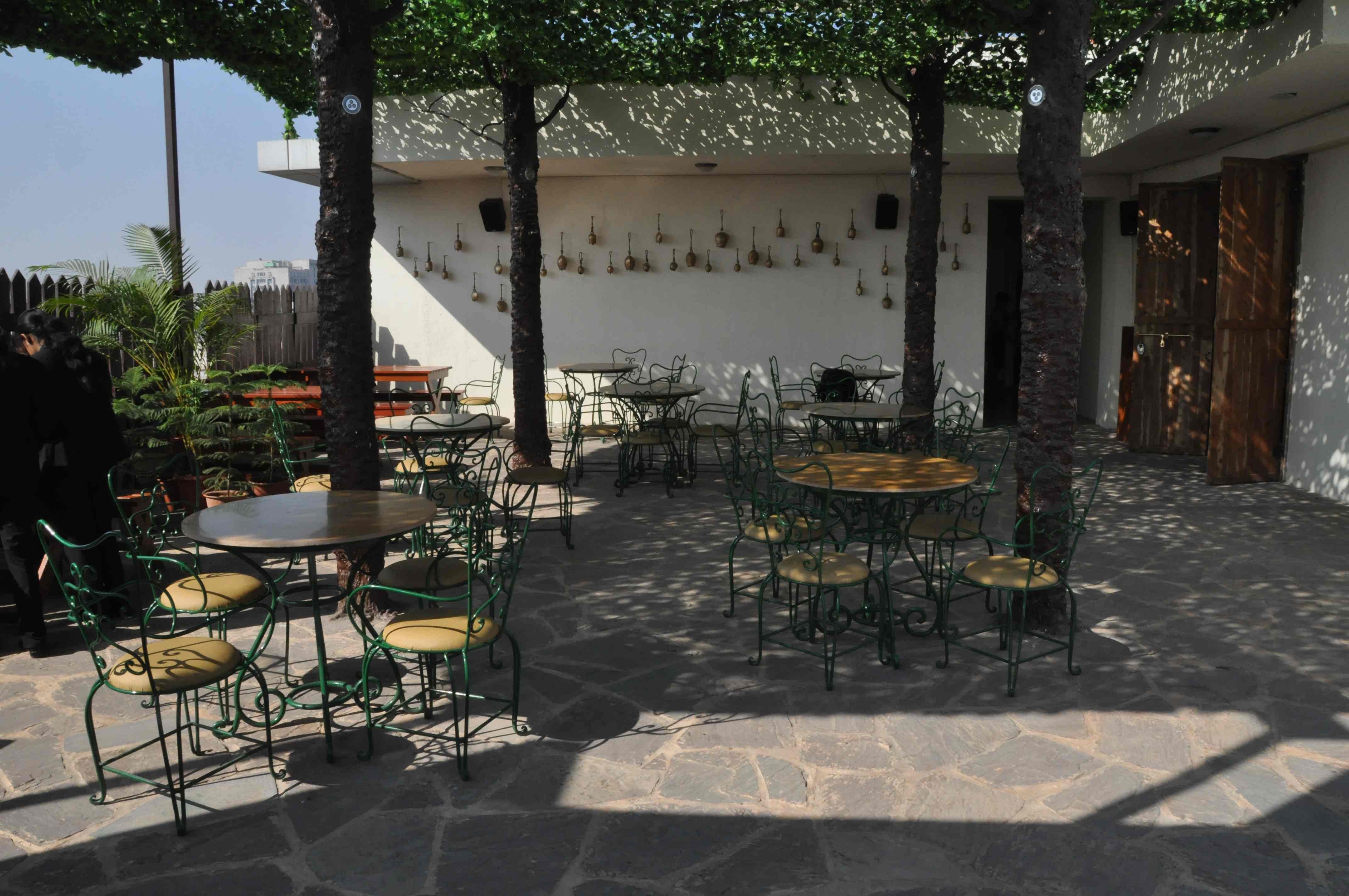 11. ta Blu – Hotel Clarks Amer
It is one of the oldest lounge in Jaipur. ta Blu is perfectly lit and the rooftop view is breathtaking during evening. The ambience is serene and unique. The staff is very courteous and friendly. Its a very good place to take your loved one on a romantic dinner.
Cost For Two: Rs.1800/-
Must Try: ta` Blu Bruschetta, Chilli Garlic Chicken and Chicken Sesame Tikka.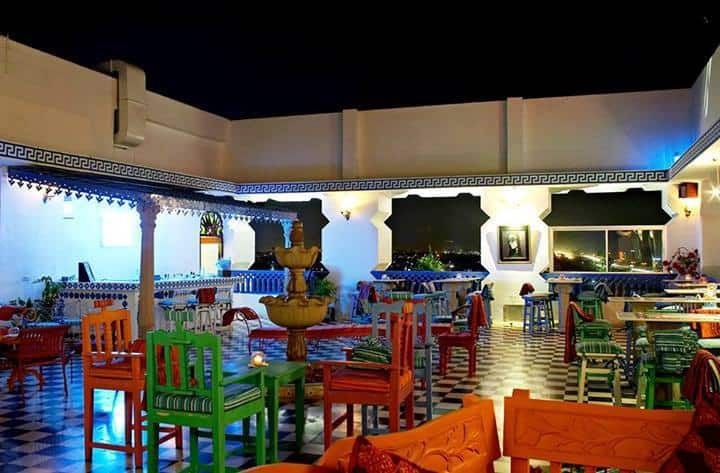 12. Kalyan Rooftop And Indoor Restaurant, Gopalbari
This place offers you one of the best views of the Pink City, especially at night. The restaurant has a tower which enables the customers to go further up and enjoy their snacks and drinks while feeling the cool breeze.
Cost For Two: Rs.600/-
Must Try: Spinach Salad, Nargis Kofta and Hot Fruit Custard.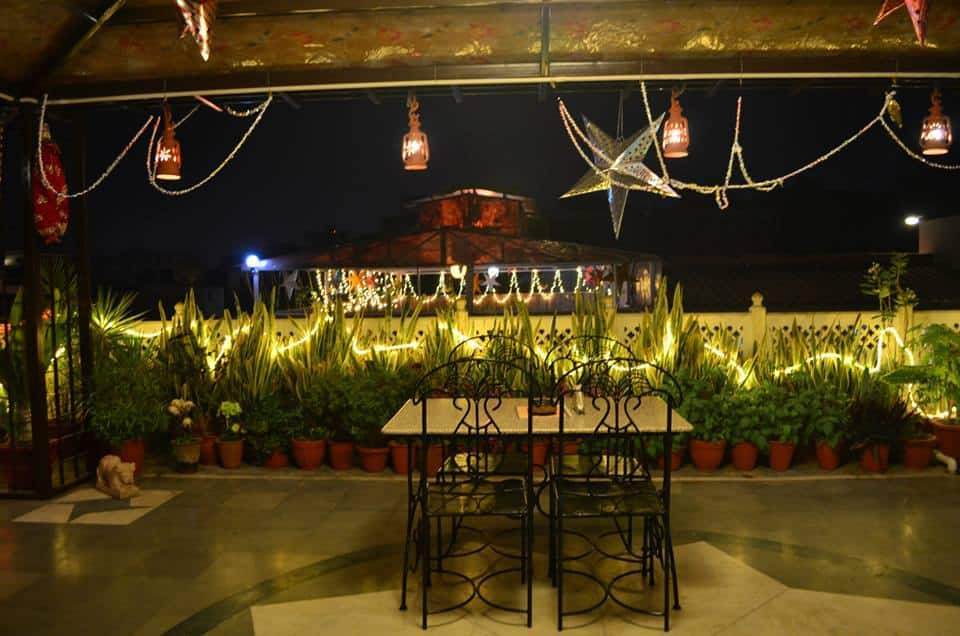 13. Tapri Central, C Scheme
You cannot stop yourself from falling in love with this place. The ambience, variety on menu, view overlooking Central Park, and the warm service is something to experience here.
Cost For Two: Rs. 750/-
Must Try: Nutella Pancake, Hibiscus Iced Tea and Wai Wai Bhel.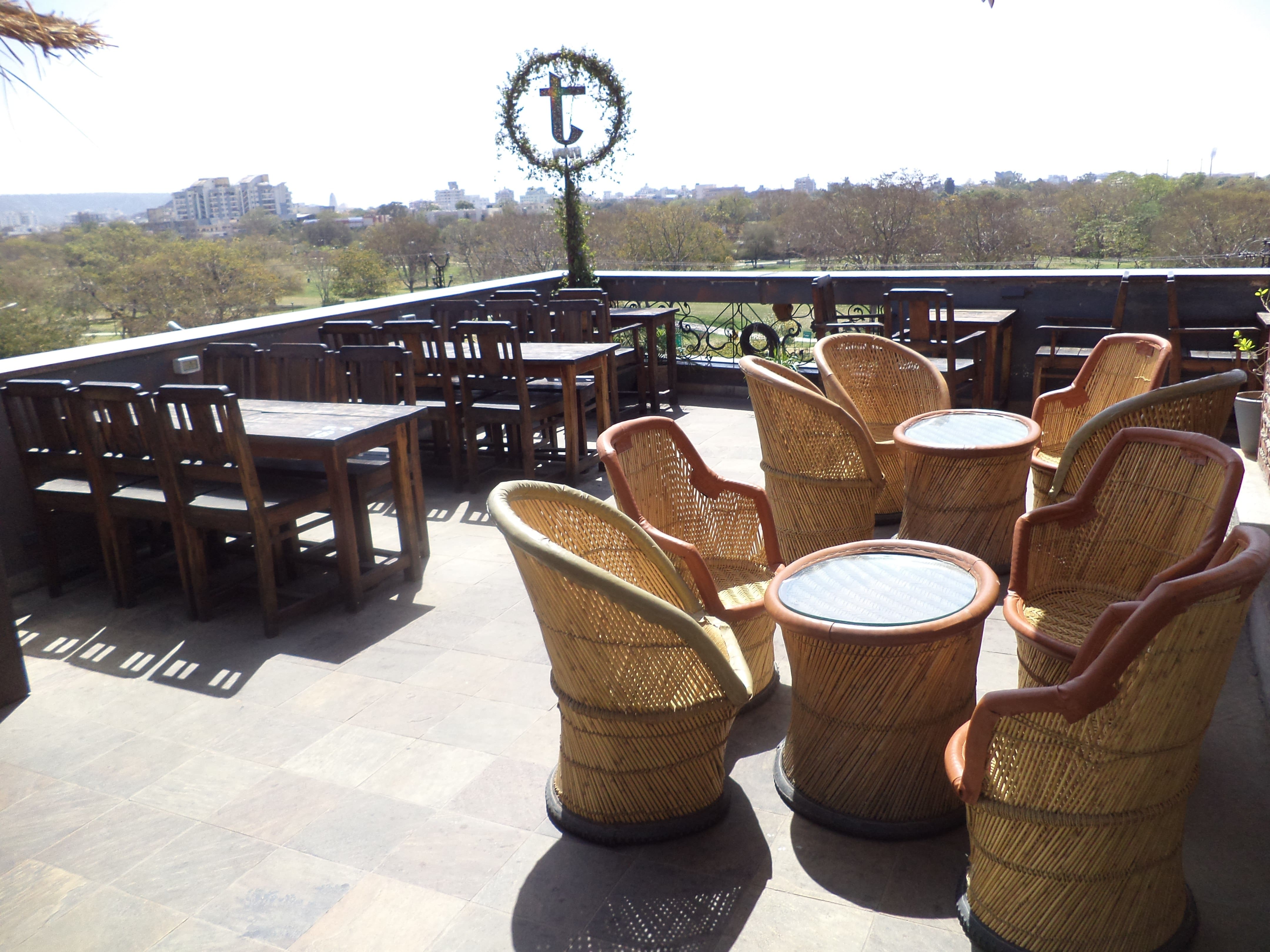 Let's start experiencing the cool breeze of The Pink City a.k.a. Jaipur from the aerial view now.
Add a Comment
comments