College makes you grow as a person. The teenager in you suddenly becomes this mature person with worldly problems and worldly wisdom! (Also known as your hitting your 20s.)

The dynamics of life change, priorities change, friends change and you evolve.

In your last year at college, there's always that sinking realization that everything is going to be for that one last time.

The nostalgia of all the things you did with a completely carefree attitude hits you and makes you behave in these 13 ways!

1. You quickly add everyone in your batch on Facebook (including the people who's friend request you have been ignoring or the "suggested friends" FB shows you daily)
2. You Blackmail your teachers Emotionally to Increase Grades and mark attendance as it's your last time.
3. You keep thinking of everything with the Prefix "The Last" ….The last class, the last exam, the last lunch
4. Every picture you click and every video you make has an Emotional Moment attached to it.
5. Everybody becomes Philosophical about Life.
6. You start spreading Ultimate Gyaan to your juniors. "MBA or placements sab bakwaas hai…live your life"
7. You put in a solid effort to Solve Old Rivalries and fights…
8. And samjhao your ego and apologize for playing pranks and misbehaving to teachers and friends…
9. You are Compelled to think about Your World outside College.
10. All the Hidden Crushes & Secret Flings are revealed.
11. You spend more time with your friends exploring the unexplored…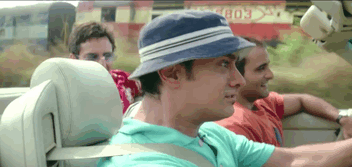 12. The list of Promises & Pacts grow each day. Yaar, college ke baad bhi har roz milenge!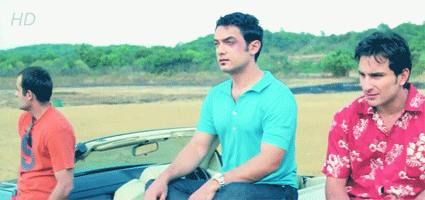 13. You bid goodbye to the places, people and everything else with a smile on your face and happy tears.
These last days make everyone realize that college was amazing.
The people who say that these are the best years of your life are speaking the truth. In your 20s, you really really are going to sit and wonder about college days and be like "Why, oh why, can't I just go back to college and permanently live there?"
Add a Comment
comments