When we think that we're hungry for a specific thing – a bowl of steaming maggi, chocolate or whatever – often we're hungry for feelings and a time in our past,
Lets be honest, how many times have food rescued us from our emotional crisis'? A bad break up, a low grade, a bad life in general?
Every single Time! Right?
So, take a trip down food lane and revisit the foods which have acted as our Prince Charming without fail..
1. Maggi
Accept it.. Whenever you think you've got a gaping hole of void in your life, you reach out for a bowl f this super comfort food. Nothing makes you feel nourished, loved and at your best better than maggi in your worn out pajamas, comfortably tucked in your bed..
Source: shivangireviews
2. Chicken soup
The phrase 'chicken soup for the soul' only tells you about how comforting is a chicken soup when you're cold and need some warmth!
Source: simplyrecipes
3. Fried Chicken
Feel like the king/queen of this world? Nothing feels like a celebration unless it has fried chicken.(whether you choose to accompany it with some booze is totally your choice!)
Source: malluspice
4. Chocolate
When you think you could use a little mood uplifter, a bar of Silk/Hershey's would definitely top your list. Right?
A bar or bars.. Totally depends on the severity of the situation!
Source: Kspr
5. Aloo Ka Parantha
What do you do when you miss mom terribly?
You dig into a sinful Aloo parantha with pounds of butter with curd and pickle enough to give you a heart attack!
Hell of an explosion of taste right?
Source: archbhoo
6. Ice Cream
When you are feeling happy? When you are feeling sad? Anytime really..
Source: wallpapers55
7. French Fries
What happens when you crave for something incredibly unhealthy yet unbelievably tasty?
One Large fries. No wait.. Make it two!
Source: fifteenspatulas
8. Pakoras and Chai
Nothing can lift one's mood on a rainy, gloomy day, the way pakoras/ bhajjis and a cup of hot tea can.
Source: Indiaforums
9. Fruit Salads
For the health conscious ones (What's that you ask?!) a bowl of healthy, tasty fruits not only add color to their diet but also their life!
Source: wallpaperlepi
10. Too Hot To Handle Brownie.
When life is messy, making it messier with this dessert seems like the only option.
Excuse me.. I'll have a sizzle dazzle brownie with just one scoop vanilla ice cream and extra chocolate sauce. Oh and make it quick, I'm falling apart!
Source: pinterest
11. A Slice Of pizza
Pizza doesn't ask questions. It understands!
No wonder, everyone reaches out for a slice when they're down in the dumps!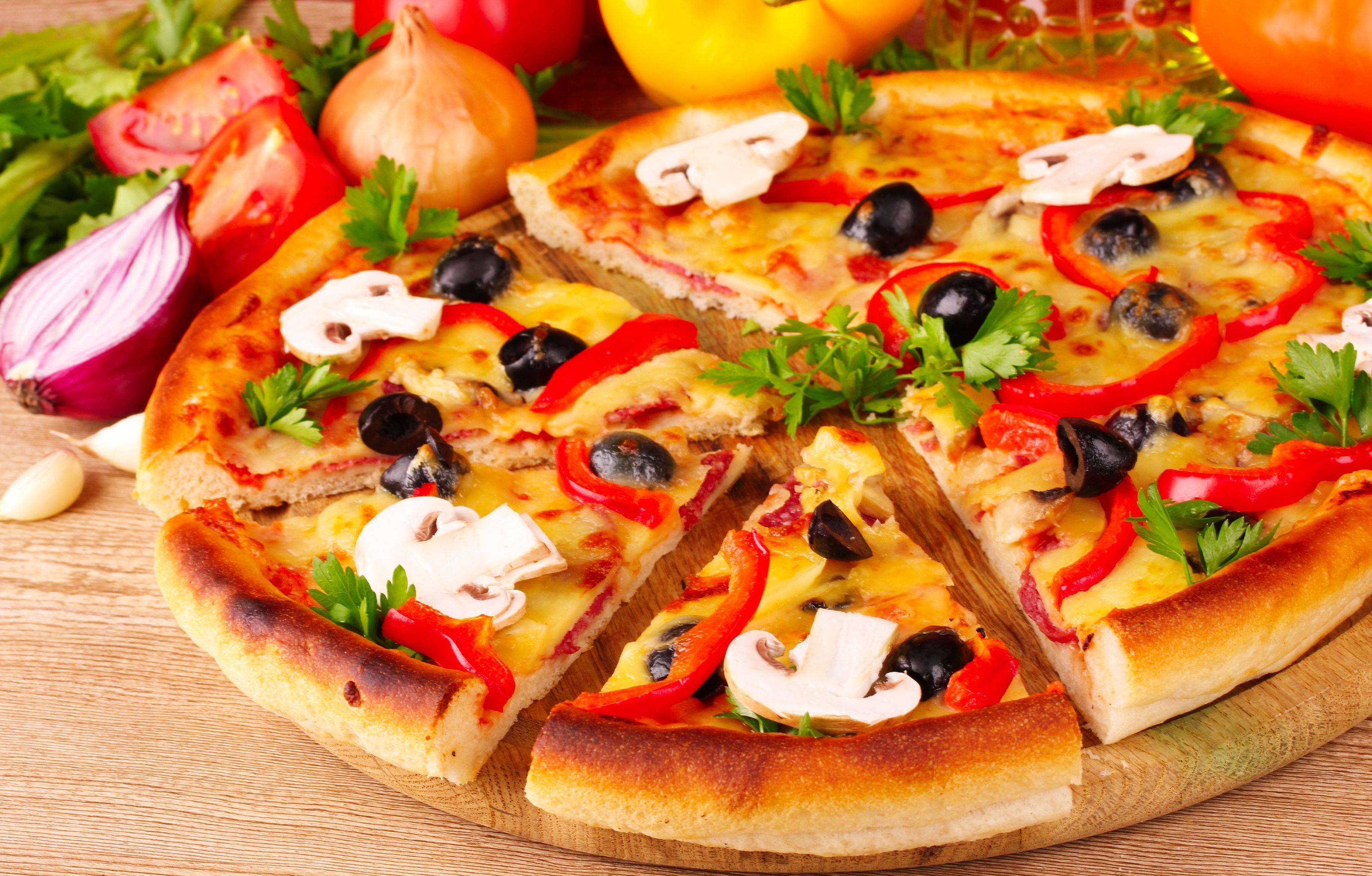 Source: picz
12. Gol Gappas
Every Indian's go to food in times of peril..
Source: imagejuicy
13. Suji Ka Halwa
Suji, sugar and ghee. These three ingredients that our mothers have blended together beautifully for years is a guaranteed fix if you've had a long day or are just missing home.
Source: Khadizakitchen
14. Nutella
This one needs no introduction!
You: I'll only eat one spoon a day!
You 20 minutes later: Wait! Where's half my jar?!
Source: gialozafferano
Did we miss out on your favorite food? Do let us know in the comments below!
Add a Comment
comments