"Happy is the man who finds a true friend, and far happier is he who finds that true friend in his wife!"
There could not be a truer way to describe a successful marriage! If you are able to find someone who shares your interests, you can have a marriage full of love & happiness because you have a friend for life!
Here is Why You Should Only Marry Someone Who Shares Your Passions!
1. They Appreciate You For The Person You Are Within…
Looks and superficialy beauty are important but not nearly as important as your personality which should match!
Source: onsecrethunt.com
2. You Will Never Get Bored After 1 Year of Marriage Because You Will Have So Much To Talk About!
Once the "honeymoon" is over and you find yourselves in pajamas on a weekend exhausted after work, you want someone you can just have a nice meal and wine with and talk about life!
Source: 2.bp.blogspot.com
3. Next Time You Want to Travel, You Have a Ready Companion Who Loves Weekend Getaways!
Long weekends are here and you have a bucket list of travel destinations-you never need to plan in advance since your best travel buddy is literally an arm's length away!
Awesome Find: We stumbled upon Wedeterna, a startup from Bangalore that is doing an awesome job of ensuring you find the right match! They help you find the right partner based on your mutual interests and hobbies like traveling, books & are giving a fresh look to arranged marriages!. It's the place for a self-arranged marriage with self-created profiles only. A must visit for all those in search of a perfect match!
If You Are Looking For A Partner Who Shares Your Interests, Check Out Wedeterna.In, A DIY matrimonial network for like-minded singles.
4. If He Shares Your Interests, Your Friends WIll Love Him…! And You Will Love His Friends..
No more forced hanging out and pretending to like each others' friends..
Source: wooderice.com
5. When You Have a Bad Day At Work, You Feel Happy That Your Best Friend is Already at Home
Everyone has lows at the workplace and you just need sometone to hear you vent randomly for 10 mins. Your better half understands you and that you are venting and patiently listens to it and also makes you laugh after its over!
Source: tumblr.com
6. Renovating & Decorating the House is A Breeze..No Fights Over Why The Walls Should Not Be Navy Blue…
If you understand each others' interests, you will know who cares more about interiors and home decor. You can respect each others' domains much better..one person can choose the decor while the other can choose what car to buy-respecting each others' passions and expertise adds value to everyone!
Source: giphy.com
7. When You Marry Someone Who Likes What You Like, There Are Only Pleasant Surprises..No Awkward Shocks..
You don't want to suddenly be dealing with a husband who only likes TV and alcohol nor a wife who only likes shopping and gossiping..if you don't like what they do, you have to bear those annoying things for 50 years!
Source: buzzfeed.com
8. There Will Be Way Fewer Fights About What to Do On Weekends..
9. When A New Rom-Com Movie Comes Out, You Both Call Each Other Immediately!
No forcing and compromising to go to the movies..you never have to agree to watch a horror flick in exchange for him watching a chick flick…
Source: celebuzz.com
10. When Someone is as Passionate as You, You Don't Have to Force Them to Make Plans…
You Don't Feel Like You Are The Only One Who's "Trying", in the Relationship…Both of You Like Trying New Things!
Source: siliconeer.com
11. You Should Only Marry Someone Who Can Make You Smile & Laugh..
A person who knows nothing about your hobbies and interests can never make you happy!
Source: wifflegif.com
12. A True Companion is One Who Knows What You Are Feeling At All Times…
How can that person be sensitive to you if he/she does not understand what you are passionate about in life?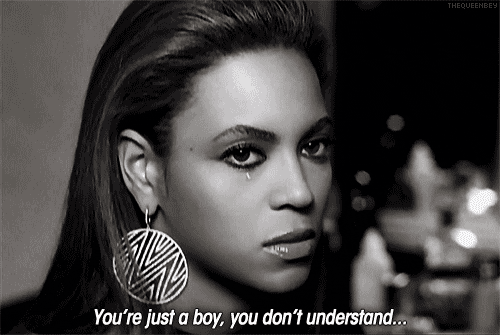 Source: giphy.com
13. Having A Companion Who Shares Your Passions Means You Will Have The Best Advisor Ever!
He/she will truly be able to make those tough decisions about jobs and your career super easy! They've probably been through those situatons as well!
Source: youtube.com
14. Life is A Combination of Moments of Passion…If You Can't Find Someone Who Is As Passionate As You, What's The Point?!
Source: annstreetstudio.tumblr.com
If You Are Looking For A Partner Who Shares Your Interests, Check Out Wedeterna.In, They Match Based on Your Hobbies & Passions!
Selfie At a Wedding Contest at Wedeterna– They will pick two grand winners for the Best Selfie and the Audience Popular Selfie, giving away a Goodie Bag with a Smartphone, movie tickets and lots more! Check Out the Details Today – http://on.fb.me/18O04Mi
Add a Comment
comments