He brings you roses, he picks you up before a date and drops you off after the date is finished, he is always there when you need someone to rely upon…
But then there are times when he is innocent like a small kid and would want you to do things for him but is too shy to confess.
Ladies, we give you 14 mantras to pamper your guy without him having to say anything!
1. Can I Watch Soccer with My Buddies?
Girls, he has a life too. Just let him watch his soccer match. No, he is with his buddies, doesn't need your texts or calls, put your phone back in your purse. Also, it'll be awesome if you know his favorite EPL team and know the difference between ManU and ManC!
2. They Love it When You Laugh at Their Jokes..
They try really hard to make you smile and they absolutely love it when you find their sense of humor awesome!
3. Please Don't Cheat!
You have a guy, he loves you and that should be enough. Don't lie to him, don't cheat on him and make him the happiest man on earth. Any guy (even the hot, secure ones) love knowing that you like only him!
Source: gifsec.com
4. Can You Kiss Him First, For Once?
Why should only a guy make the first move? By making the first move, you can actually sweep him off his feet…And it's kinda hot for you once in a while as well 😉
Source: 33.media.tumblr.com
5. He Too Loves Surprises
Seeing you unexpectedly in the doorway on a Saturday morning is something he would love! Instead of the roses, bring him a PS4 game or a rock song compilation…
Source: 38.media.tumblr.com
6. Compliments, He Likes Them.
'You look cute!' See, it isn't that tough. You can compliment him too; he would never ask you to compliment him but wants you to.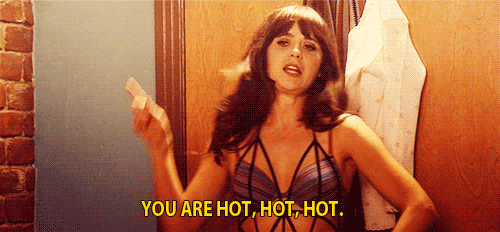 Source: s3.scoopwhoop.com
7. Will You Marry Me?
You like him too, right? You too want to marry him then why wait for him to pop the question? Go ahead, get on your knees and do it!
Source: lh4.googleusercontent.com
8. Drive Him Around!
We know how much you love it, when he drives you around the town. For a change, pick him up before the date.
Source: s3-ec.buzzfed.com
9. Let Him Pick The Movie This Weekend!
He would always be there, holding the box of tissue when you chose 'Aashiqui 2' and 'The Fault in Our Stars'. This weekend, let him choose the movie and be ready for some thrilling action. It wouldn't kill you don't worry!
Source: 38.media.tumblr.com
10. Flirt With Him!
He is all yours but there is no harm in keeping things alive and kicking. Flirt with him a bit and you too will like to see him blush.
Source: thoughtcatalog.files.wordpress.com
11. Drink Like A Man, Eat Like A Man!
Yes, you are the 'lady of panache' but your guy would love to eat a real meal with you. You guessed right, chilled beer and KFC.
Source: delhi.bollywoodshaadis.com
12. Be With Him For Real!
He may not say it but on your next date, if you could turn your phone off and be with him for real. It will mean a lot to him. Complete focus and attention on him!
Source: media.tumblr.com
13. Don't Annoy Him!
His phone was switched-off, he didn't return your calls or texts, and he was out with a girl and so on but please, don't annoy him over all these.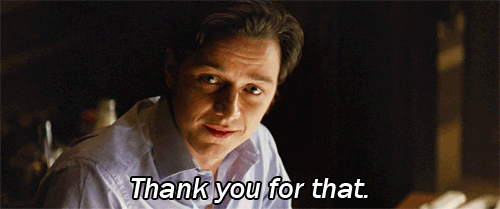 Source: media.giphy.com
14. He Needs You Too!
He is strong, he has your back but could you please sometimes read him and see if he needs you.
Source: 38.media.tumblr.com
Add a Comment
comments