If you are a foodie, then the thing that you cannot miss at any cost are the lip smacking traditional dishes from Kashmir!
According to an Ancient Kashmiri epic, The Nilamat Purana (Sounds cool, right?), the Kashmiris liked meat a lot, so meat is pretty much their staple food. But don't worry, we have some nice Kashmiri vegetarian dishes on our list as well!
1. Mutton Rogan Josh
It is the signature Kashmiri Curry, in which meat is cooked with seared onions, spices (Kashmiri red chilies) and yogurt. The luscious red color of this mouth-watering meat dish is enough to get you drooling.
2. Dahi Gosht
Boneless lamb meat is cooked in yoghurt with a variety of spices till it is turned into a thick and creamy gravy.
Source
3. Paneer Chaman
Brace yourselves vegans! Cottage cheese dish is here. Patiently cooked in milk and sprinkled with brown and green cardamom till the paneer is soft and gravy is rich and brown.
4. Tamatar Chaman
Tamatar Chaman is an exquisite dish of fried cottage cheese in red hot spicy tomato gravy.
5. Syun Pulaav
With aromatic fine rice, saffron and mutton with a blend of spices, comes a relishing delicacy, Syun Pulao.
6. Goshtaba
The tender meatballs cooked in yogurt turn into creamy and rich gravy. This wholesome palate is served in royal feasts.
7. Nadur Churma
The lotus stems are deep fried and then spiced up with a range of spices, served as a side dish. Nadur Churma is loved by all Kashmiris.
8. Haak Or Kashmiri Saag
This mildly spiced Saag (Spinach) is cooked in mustard oil in Kashmiri style and guess what! It only takes 20 minutes to cook it.
9. Dum Olav or Aloo
Let's hear it for the Potato Lovers. Potatoes fried till they are golden and mixed with yoghurt and some selected spices to get that yummy red colored curry.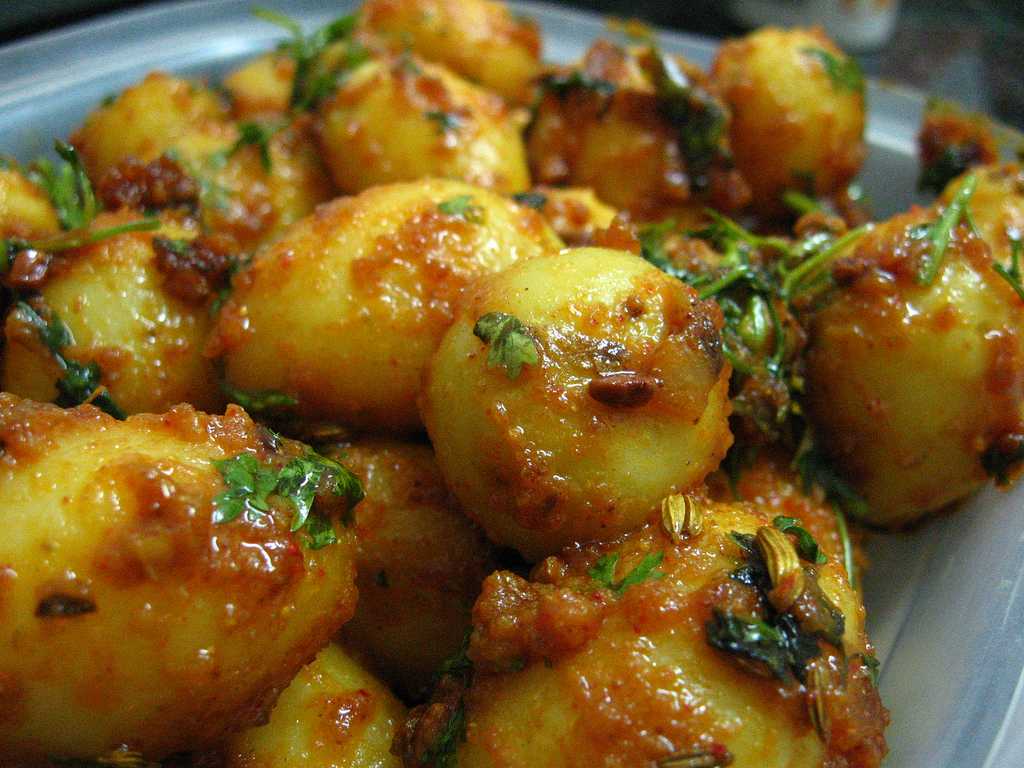 10. Tabak Maaz
The taste of crunchy deep fried meat ribs with seasoning of right spices is just the thing a foodie needs. A flavorsome delight, right at your platter. What else could you ask for!
11. Rista
Meat lovers! A treat for you people. Finely minced meat is turned into meatballs and then the meatballs are cooked in gravy along with different spices to get a subtle gravy.
12. Tschok Wangan
A very delectable treat for our vegetarians. Tschok Wangan is a sour brinjal dish cooked in a mixture of various spices and tamarind water.
13. Gogji Razma
An unusual pairing of Rajma and turnip, this dish is an absolute scrumptious delight, is loved by all the kashmiris. Can be served with rice or chapatis.
14. Kashmiri Chicken Pulao
Kashmiri chilies, wholesome mix of spices, rice and tender chicken, this delicious and aromatic rice delicacy will surely tickle your taste buds.
15. Nadir Yakhni
The traditional Nadir Yakhni is said to be very good for thyroid patients. The Lotus Stems are deep fried and cooked in curd and aromatic spices to get flavorful creamy gravy. Health and taste altogether. Not a bad deal!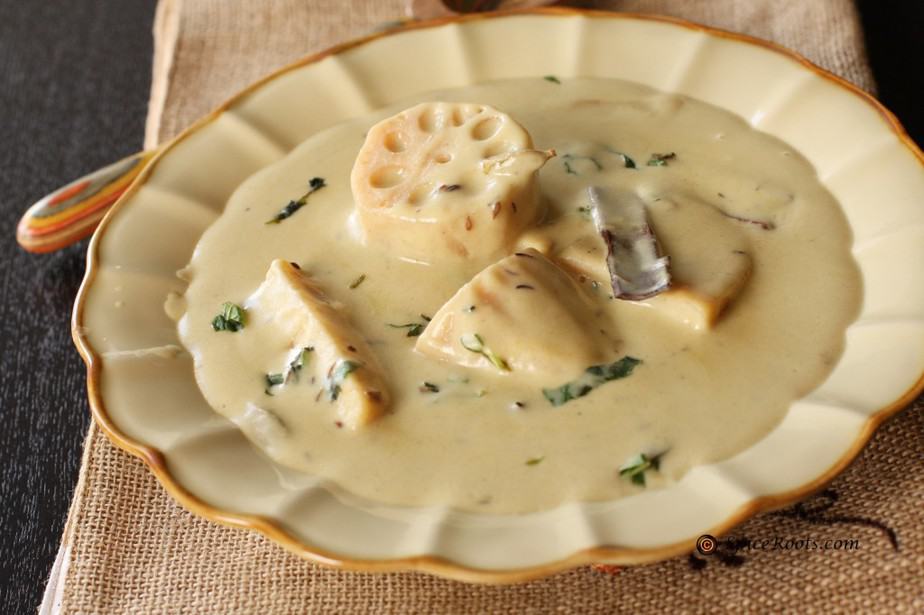 16. Matschgand
This one is one of the traditional Kashmiri dishes which was served in royal meals. Minced lamb meatballs are cooked in savory red gravy with turnips.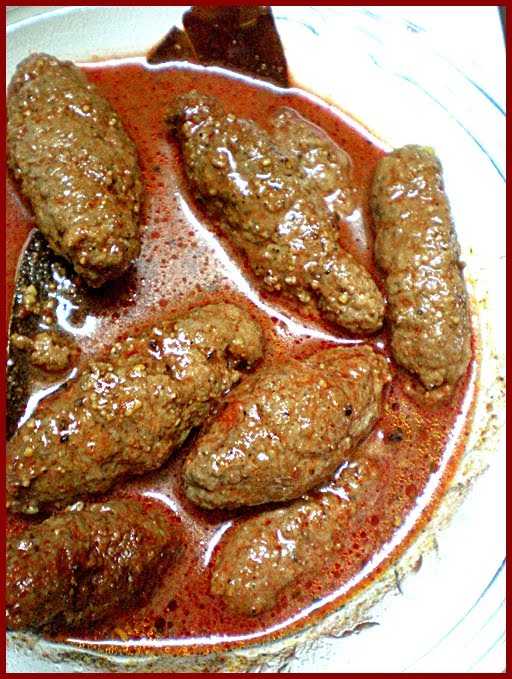 17. Lyodur Tschaman
Another vegetarian delight, Lyodur Tschaman, is a simple cottage cheese dish, where cheese is cooked in a turmeric based gravy.
18. Muj Gaad
Made with fish, Muj Gaad is one of the most popular traditional dishes of Kashmir. The fish is cooked in aromatic spices and Muj or radish and can be served with rice or rotis.
19. Modur Pulao
Made with Cinnamon, saffron, ghee, milk, sugar, cashew nuts, green cardamoms, almonds and cloves, Modur Pulao is actually a dish of sweetened rice, often served as a dessert.
And
20. Noon Chai or Sheer Chai
The noon chai or sheer chai is a traditional delicacy of Kashmir. It is prepared with special tea leaves, salt, pistachios, almonds, cardamom, cinnamon and salt.
Every Kashmiri dish is an interesting fusion of aromatic spices, worth a try. If you have some dishes on your Kashmiri platter that we forgot to mention, comment and tell us!
Add a Comment
comments