Bengali people know exactly how to tingle the taste buds. Bengali cuisine is a blend of sweet and spicy flavours. The delicate balance between the main ingredients and the seasoning plays a starring role. Here we bring you a list of restaurants in Kolkata which you have to try with your friends.

1. Peter Cat, Park Street Area
It's one of those legendary restaurants in Kolkata. When the name is Petercat, you are hit by the old 70's ambience with dim lights, minimal decor and awesome mouth watering dishes.
Must Try: Mutton Chelo Kebab, Chicken Marakesh and Prawn Cocktail.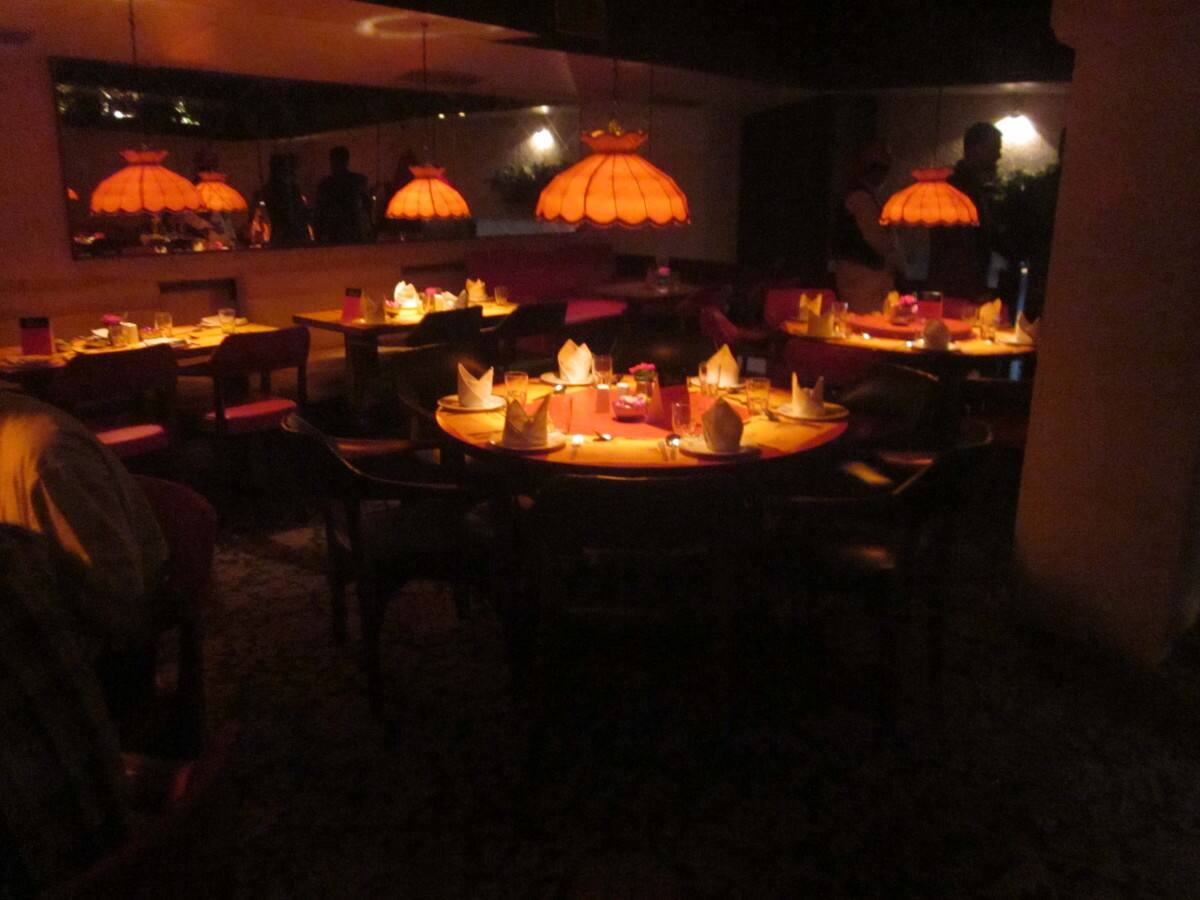 2. Mrs. Magpie, Southern Avenue
There are some places which are so cute that one just falls in love with them. The pink walls, the little wall hangings, the cute little plants on the tables and the multicoloured sofas together gives this place a very joyful look and appearance.
Must Try: Mini Cupcakes, Scones and Marzipan.
3. Hatari, Rash Behari Avenue
Located in the heart of the city, this place is usually crowded. The service , quality of food, pricing, taste every aspect of this restaurant is splendid.
Must Try: Dry Chili Pork, Crispy Golden Prawn and Singaporean Noodles.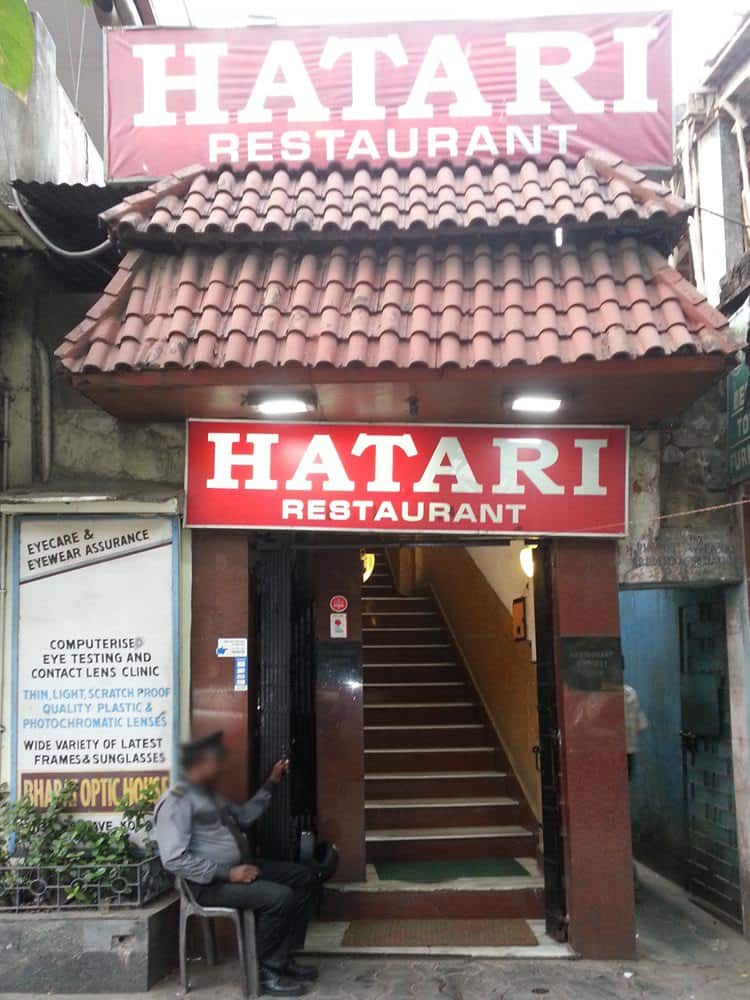 4. Bijoli Grill, Bhawanipur
Everyone in Kolkata is aware of the legacy of "Bijoli Grill". This is one of the oldest outlets of "Bijoli Grill" located near "Bhawanipur police station". It is a spacious outlet with a vintage set up and the interiors have a colonial touch which reminds you of the bygone eras.
Must Try: Fish Fry, Fish Kabiraji and Butter Fish Fry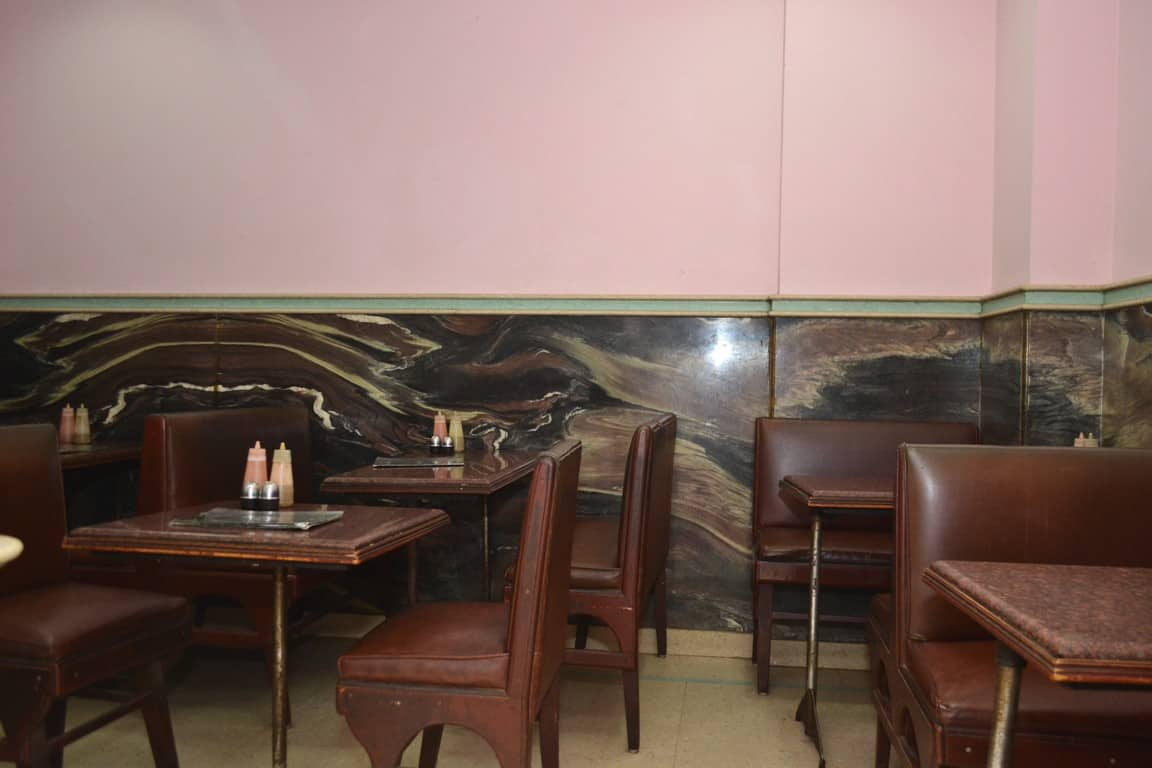 Source
5. Trincas, Park Street Area
It has one of the finest collection of spirits to chose from. Ambience is good if you are a music lover, with live music singers and bands complementing well with their mouth watering starters and booze.
Must Try: Shredded Lamb, Paprika Baked Prawns and Baked Beckti Supreme.
6. Bhojohori Manna, Gariahat
This place is paradise for Bengali food lovers. Bhojohori Manna gives a flavor of authenticity when it comes to Bengali cuisine.
Must Try: Potoler Dolma, Aam Doi and Mutton Dakbangla
7. Mocambo, Park Street Area
Mocambo – the name itself has a reputation that will surpass any review. Primely located in Park Street, it's a restaurant that just must not be missed. The ambience is cosy and the orange lamps cast a warm glow on the interiors. A classic place for a date or an evening out.
Must Try: Chicken Paprika, Angels On Horseback and Fish A La Diane.
8. Olypub, Park Street Area
This is one of those places where you can drink a lot without having to worry about the price. Olypub is one of the oldest and most popular pub in the Park Street Area.
Must Try: Mixed Grill Platter, Chicken A La Kiev and Beef Steak.
9. Tung Fong, Park Street Area
Tung Fong is definitely one of the best options for Chinese cuisine in Park Street Area. The sophisticated, ornate decor alongwith its soothing ambiance offers a perfect option for family gathering and fine dining.
Must Try: Kung Pao Chicken, Crispy Baby Corn With Honey and Chicken Drumsticks.
10. Kasturi Restaurant, New Market Area
Dhakai Cuisine at its best. Reservation recommended as it mostly stays full during regardless of weedays or weekends.
Must Try: Chicken Dakbanglow, Chitol Muithha and Posto Bora.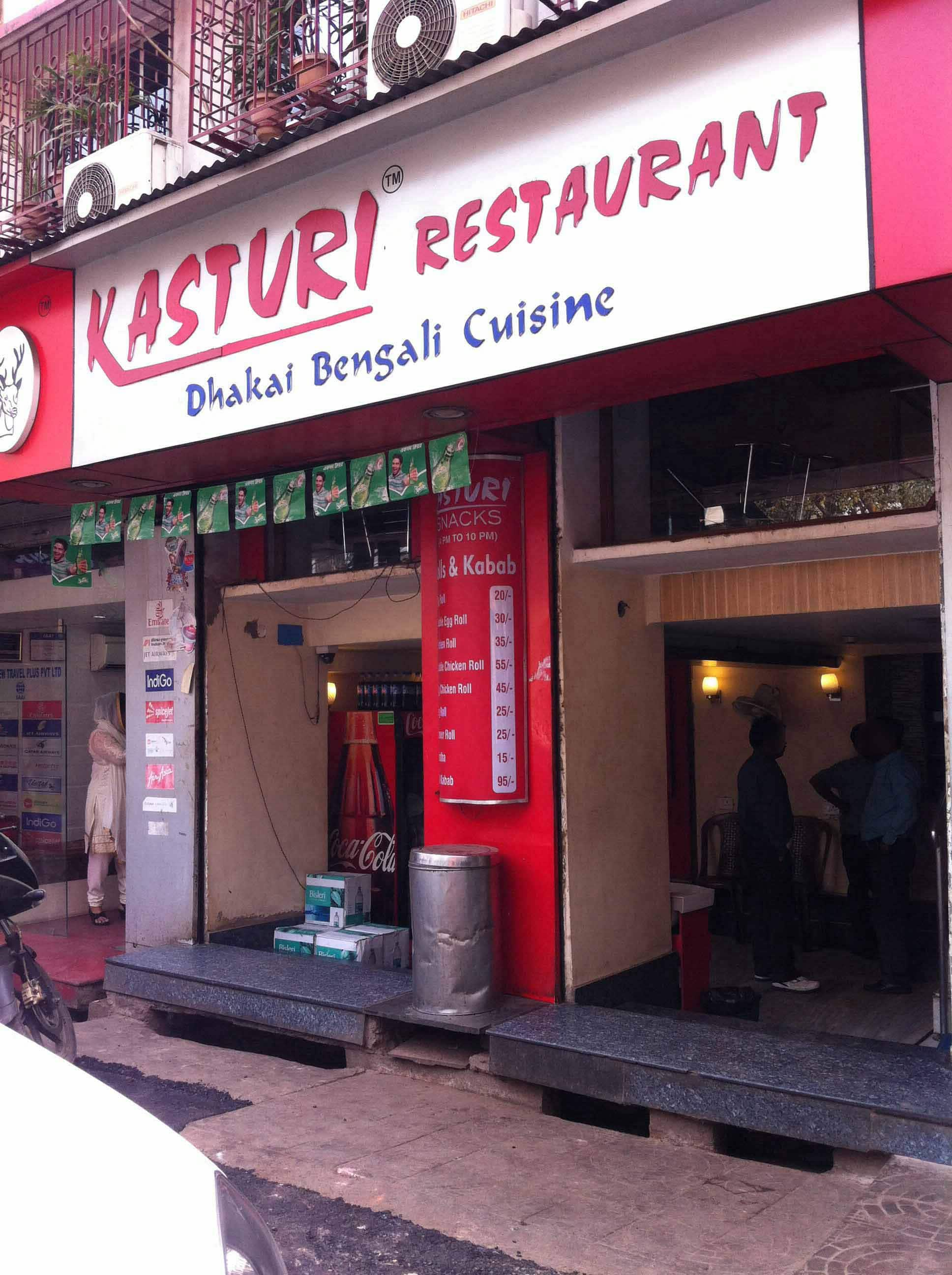 11. 6 Ballygunge Place, Ballygunge
When it comes to "authentic" Bengali cuisine, people mostly visit 6 Ballygunge Place. This restaurant is situated in an old majestic Bengali house. The decor is modest but at par with the theme.
Must Try: Daab Chingri, Chingrir Pulao and Illish Paturi.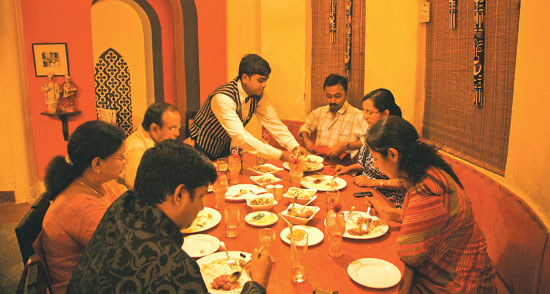 12. Bhoomi, Vedic Village Spa Resort, Rajarhat New Town
This restaurant is situated inside the Vedic village resort. This is a pure & typical Bengali food restaurant with beautiful surroundings.
Must Try: Shorshey Illish, Channar Kofta Kalia and Gondhoraj Murgi.
13. Flury's, Park Street Area
One of the famous Park Street Area eateries and restaurants that made this road the crown jewel in India at one time.
Must Try: Pineapple Pudding, Flury's Cream Tea and Flur's Original Chicken Patty.
14. Kookie Jar, Loudon Street Area
What's not to love about this quaint little gem of a confectionary? The pastries and cakes are so fresh and tasty, they almost melt in your mouth. The same goes for the puffs.
Must Try: Marble Cakes, Fruit Tarts and Chocolate Boats.
15. Paramount Sherbats & Syrups, College Street
This is a heavenly place to treat your tastebuds with various sherbats and syrups, especially in this scorching summer. The place is located just behind the College Square and is always crowded.
Must Try: Dub Sarbat, Green Mango Sherbet and Kesar Malai.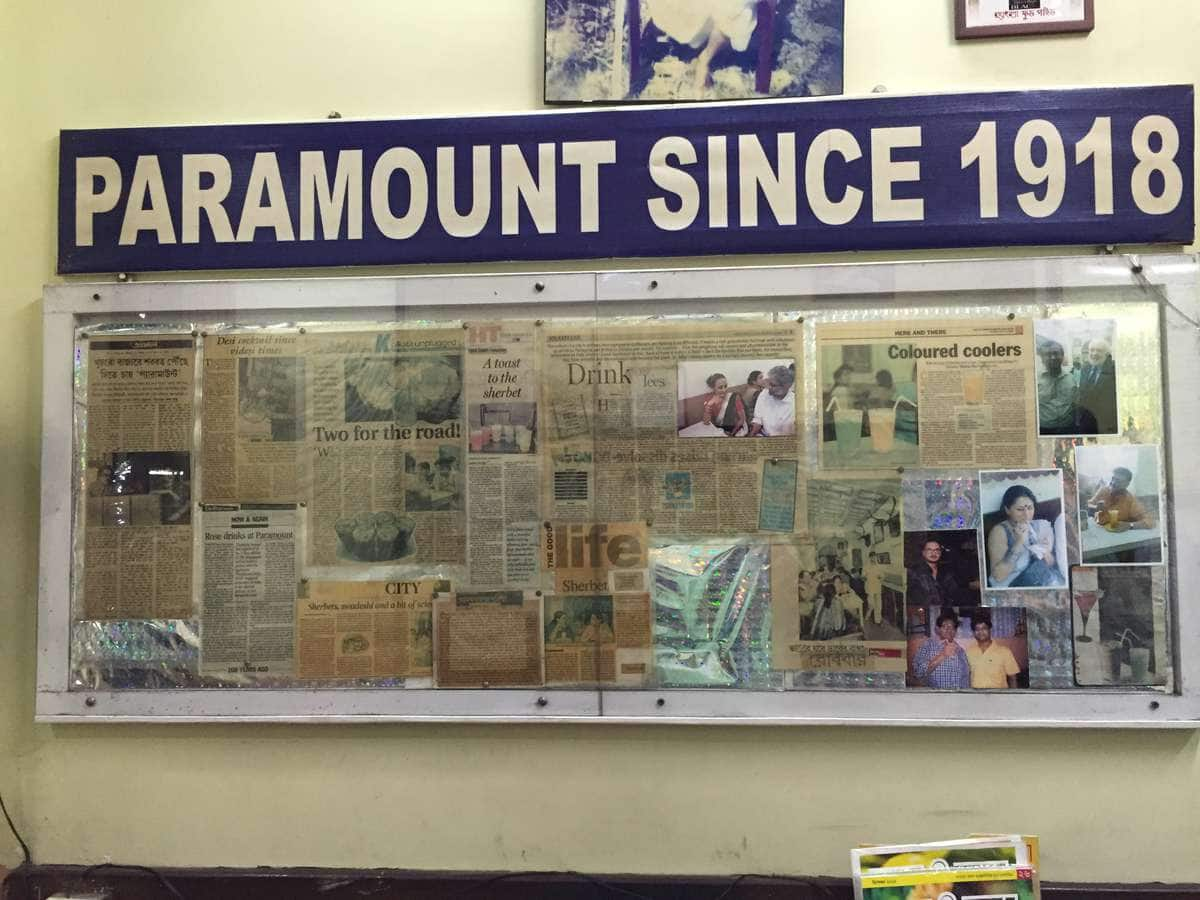 Let's get ready for taste explosions.
Add a Comment
comments