Pune is now called the Cultural Capital of Maharashtra. If you ask today's youth, what they want from a city life, these points would probably be on everyone's list- decent infrastructure, awesome nightlife, less traffic, job opportunities, favorable climate and a proper education structure. Pune offers you the variety of everything. If you are bored of the usual crammed up restaurants in the city and fresh air is what you are searching for, rooftop restaurants are here for you. Here is a list of 15 best rooftop restaurants in Pune.

1. Level 12 – DoubleTree By Hilton Hotel, Chinchwad
Level 12 is a great place to relax and unwind. It is located on the 12th floor and has a great view. The food is absolutely fabulous and the bartender churns out some great cocktails. Its a very good place to take your loved one on a romantic dinner.
Must Try : Peach Mocktail, Highway Chicken Kebabs and Bhatti ki Chaamp Mutton.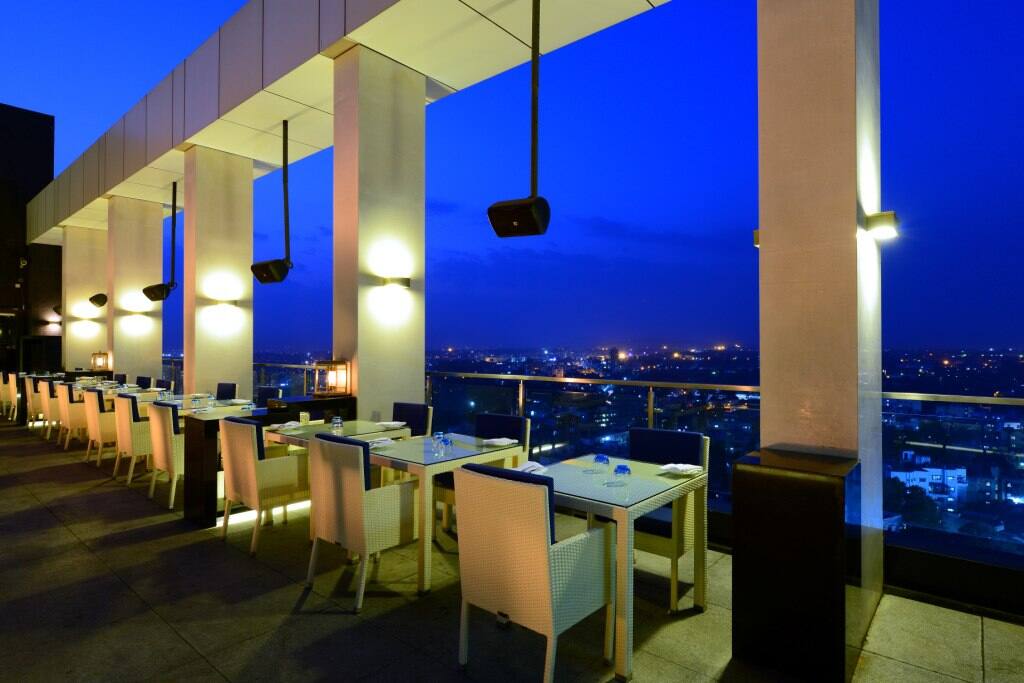 2. Evviva Sky Lounge – Courtyard by Marriott Pune City Centre, Bund Garden Road
The beauty of dining under the stars is just magical. Evviva Sky Lounge on the eighth floor of Courtyard by Marriott Pune City Centre is nothing short of this experience.
Must Try : Citrus Cooler, Paneer Makhmali and Murgh Kalmi Kebabs.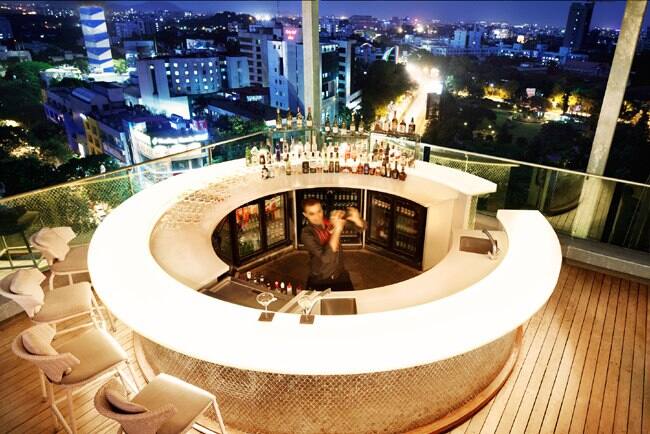 3. Atmosphere 6, Viman Nagar
This place has the perfect lighting for setting the mood for typical lounge with a cool blue lighting on the top and much more romantic, warm & yellow lighting on the lower level. Atmosphere 6 may just be the answer to your quest for a cozy rooftop dine-out or a couple of chilled drinks in the cool breeze.
Must Try : Lemon Butter Garlic Prawns, Apple Pie and Caramel Pudding.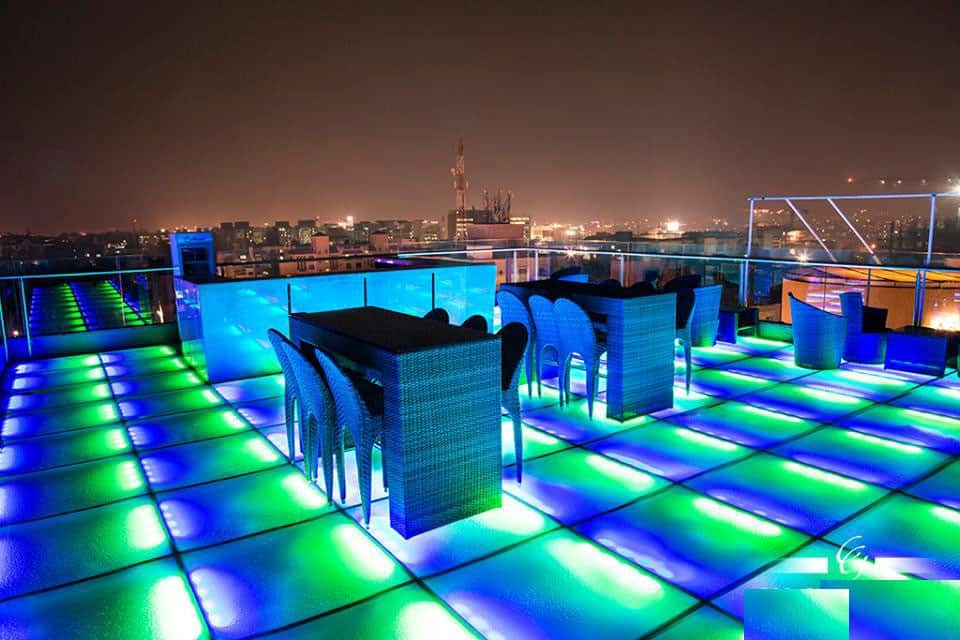 4. Paasha- JW Marriott Pune, Senapati Baapat Road
Located on the 24th Floor, Paasha gives you the best view during the evening skies. Big pillars and windows makes you feel as if you are sitting in a Palace.
Must Try : Quail Kebab, Chatpata Jhinga and Aloo Nazakat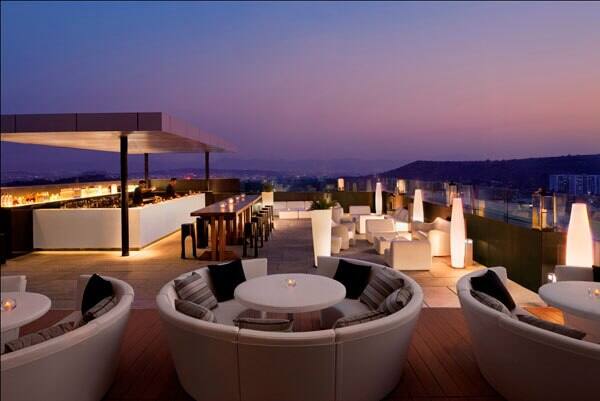 5. The Flying Saucer Sky Bar, Viman Nagar
Flying saucer has a stunning view, lovely ambience and great service. The city beneath the place is shimmering in all its glory and you feel its pace from the aerial view.
Must Try : Mutton Chapli, Prawns Salt and Pepper and Corn Cheese Kebabs.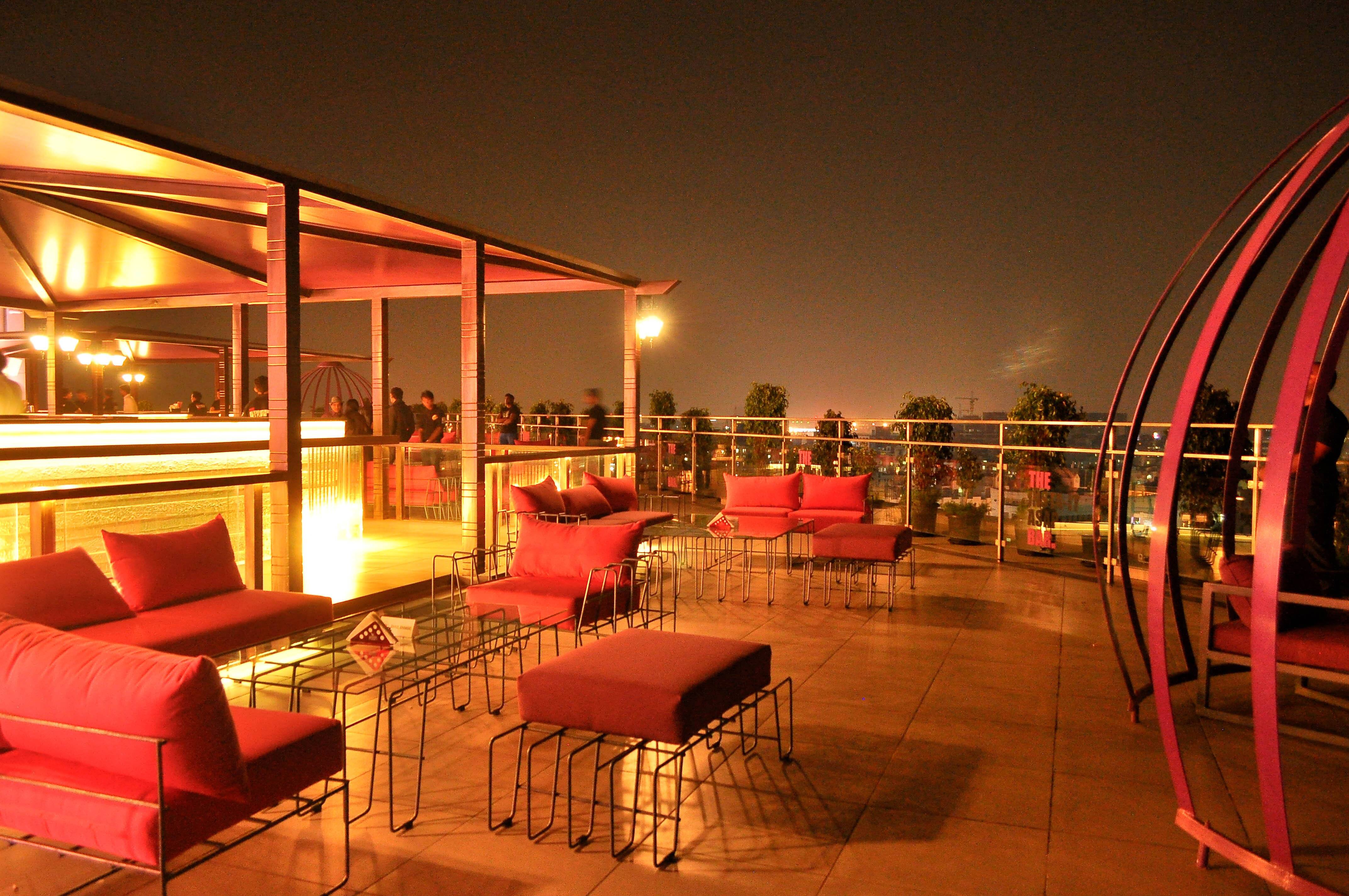 6. Trikaya, Bavdhan
Trikaya in Buddhism means 'teen kaya'. A Divine concept. Entering this place instantly gives you a spiritual feeling. The best part is the interiors and the unique furniture style.
Must Try : Thai Spiced Chicken, Balinese BBQ Chicken and Mountain Chilli Chicken.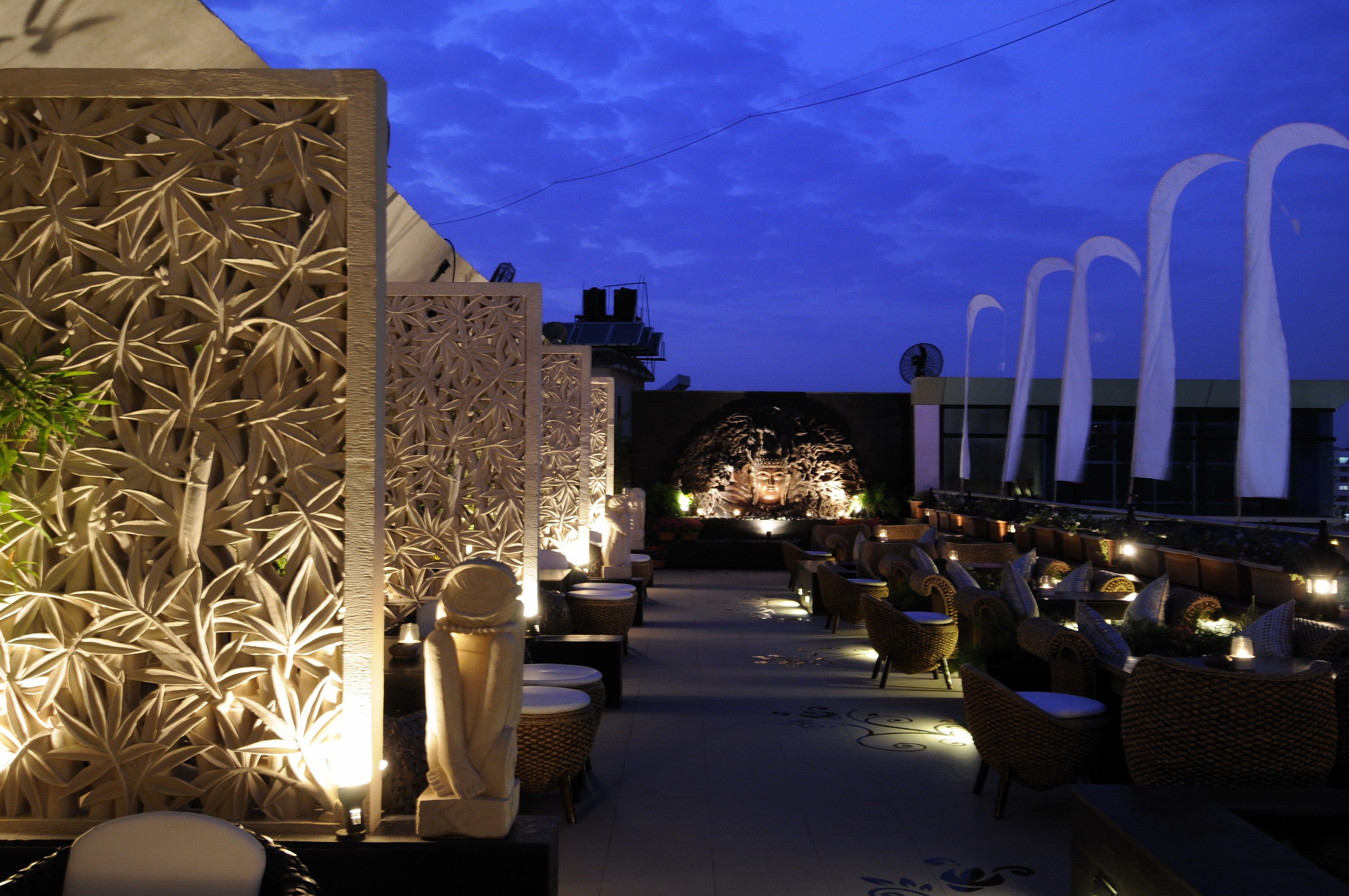 7. Melange – Seasons Apartment Hotel, Aundh
Romantic rooftop sitting, a great sky overhead amongst the busy streets of pune- this is the place to be. The terrace pool and perfect lighting add to the value.
Must Try : Sharabi Kebab Tikka, Veg Mezze Platter and Honey Glazed Chicken.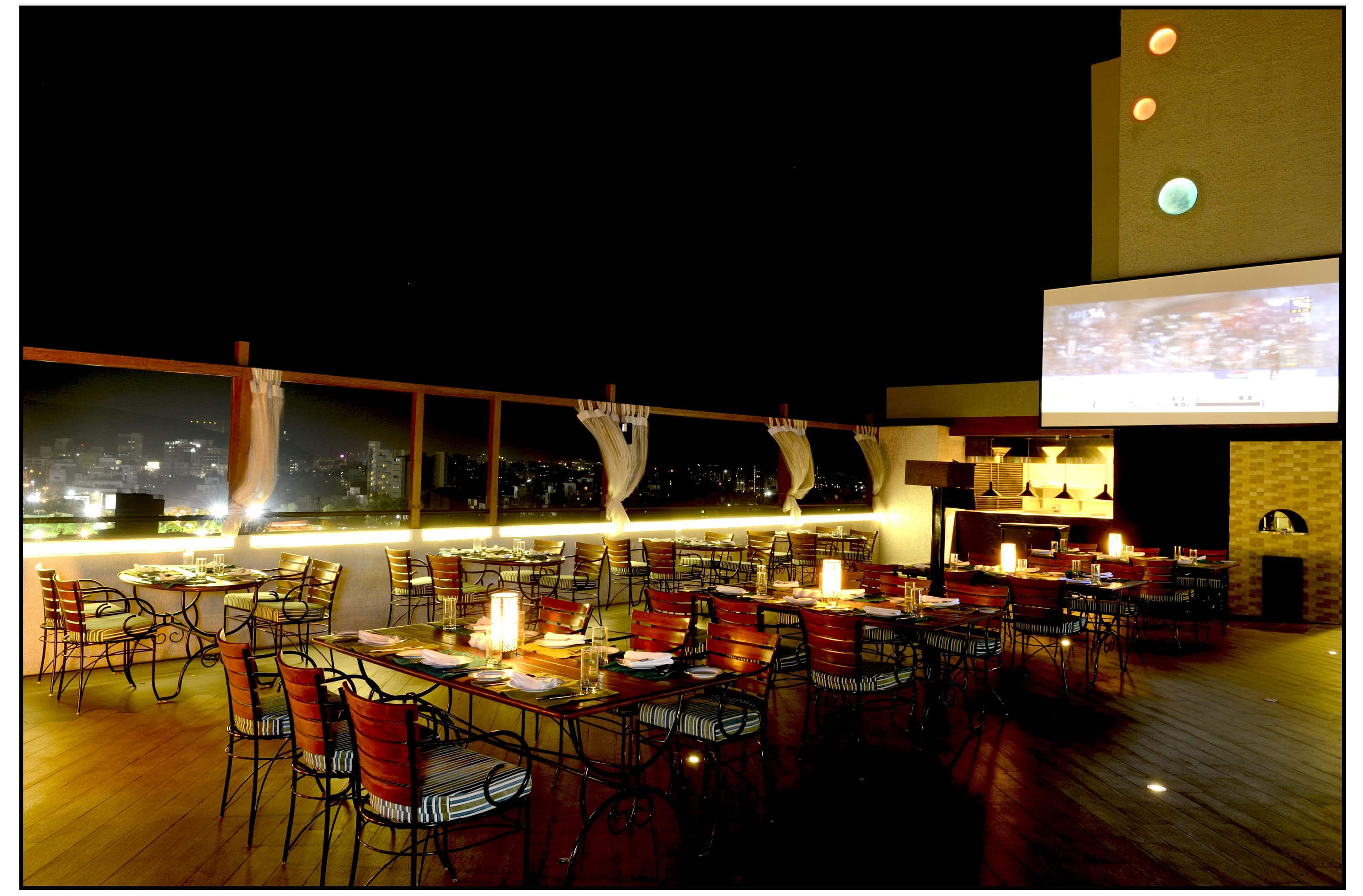 8. Rude Lounge, Viman Nagar
This place has a startling view of Viman Nagar. The rooftop view and refreshing breeze in the evenings will surely charm you.
Must Try : Chicken Phaadi Kebabs, Buffalo Wings and Chicken Crispy.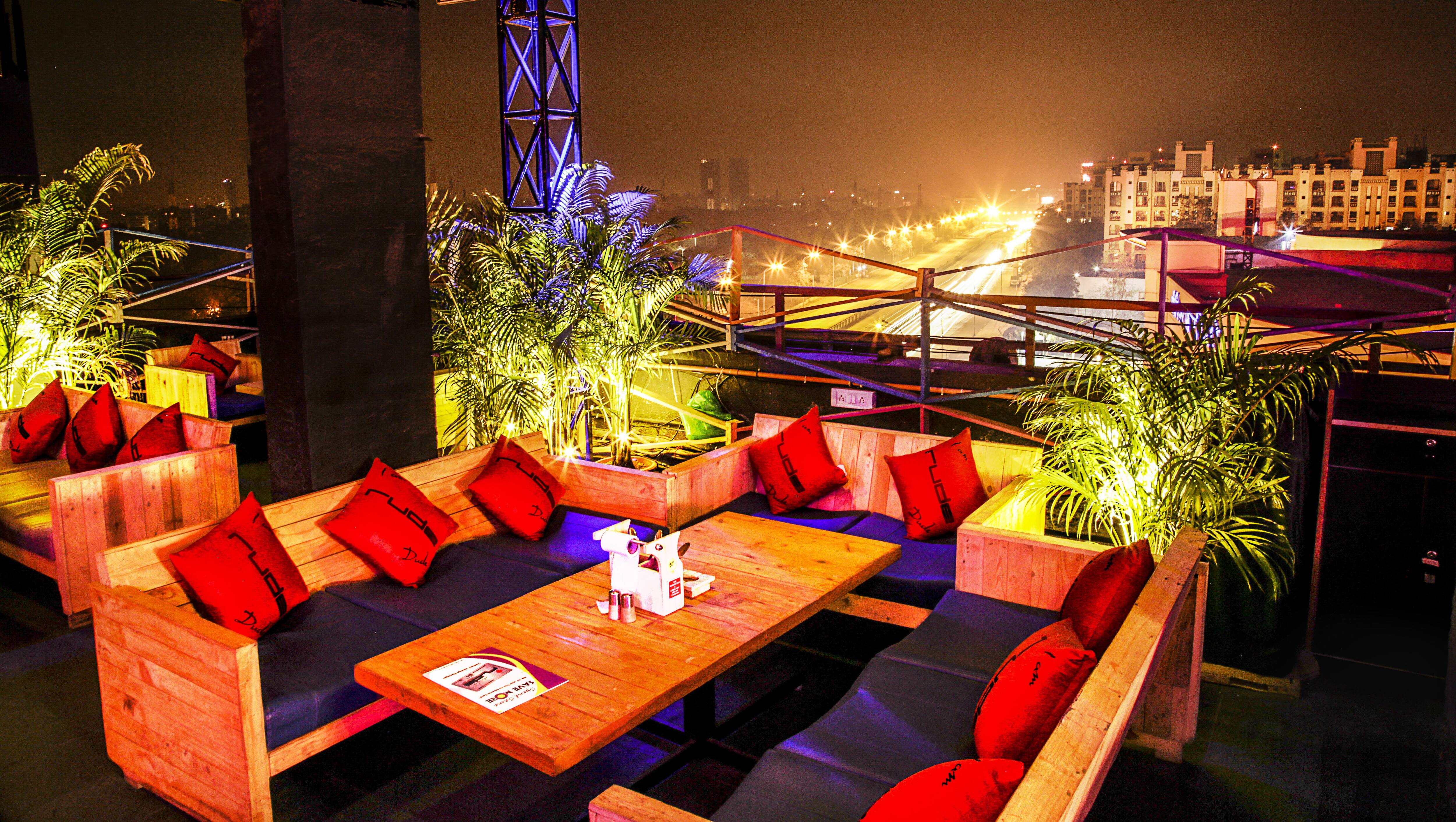 9. Exotica, Yerawada
The use of water bodies and a lot of greenery looks marvelous. The lighting is just spot on. The place is located on the 7th floor and is a complete open air restaurant.
Must Try : Daal Zafran, Hara Bhara Kabab and Bread Pudding.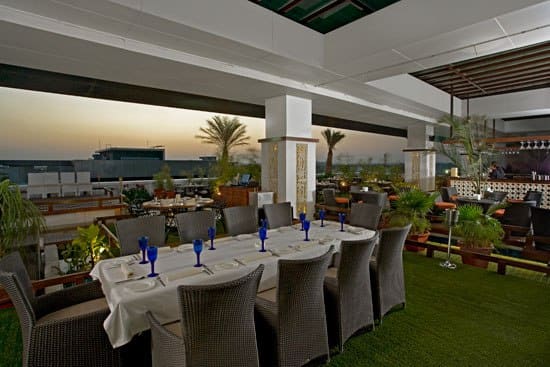 Source
10. Lost The Plot – Seasons Apartment Hotel, Aundh
How to enhance a movie or dinner experience? This place has an option to watch a fabulous movie on the roof top and enjoy food and drinks as well.
Must Try : Cheesy Popcorn Chicken, Mutton Keftedes and Lahori Murg Tikka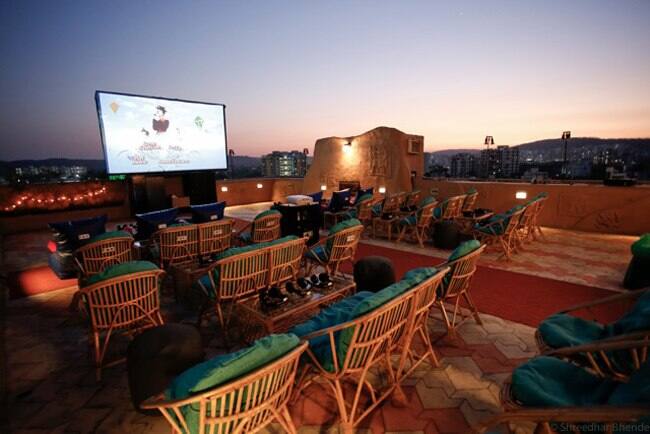 11. Addah – The O Hotel, Koregaon Park
The place has a beautiful ambience, the rooftop, dim lights, awesome soothing music and the awesome food all adds to a wonderful experience.
Must Try : Zaafrani Paneer Tikka, Murgh Tulsi Tangri and Badaami Tandoori Murgh.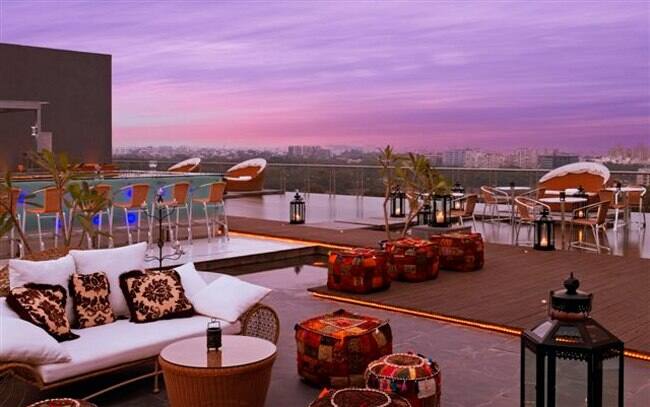 12. Anonymous Cafe Bar, Kalyani Nagar
The ambience is nice and the restaurant's theme is from the Anonymous Hacker group. They have loads of quotes all over the place and a nice rooftop area to enjoy. The club offers a panoramic view of the city- a sea of black jute with red and golden lights of houses and cars slithering on the tar roads.
Must Try : Chicken Lemon Coriander Soup, Paneer Banjara Kebab and Fish Koliwada.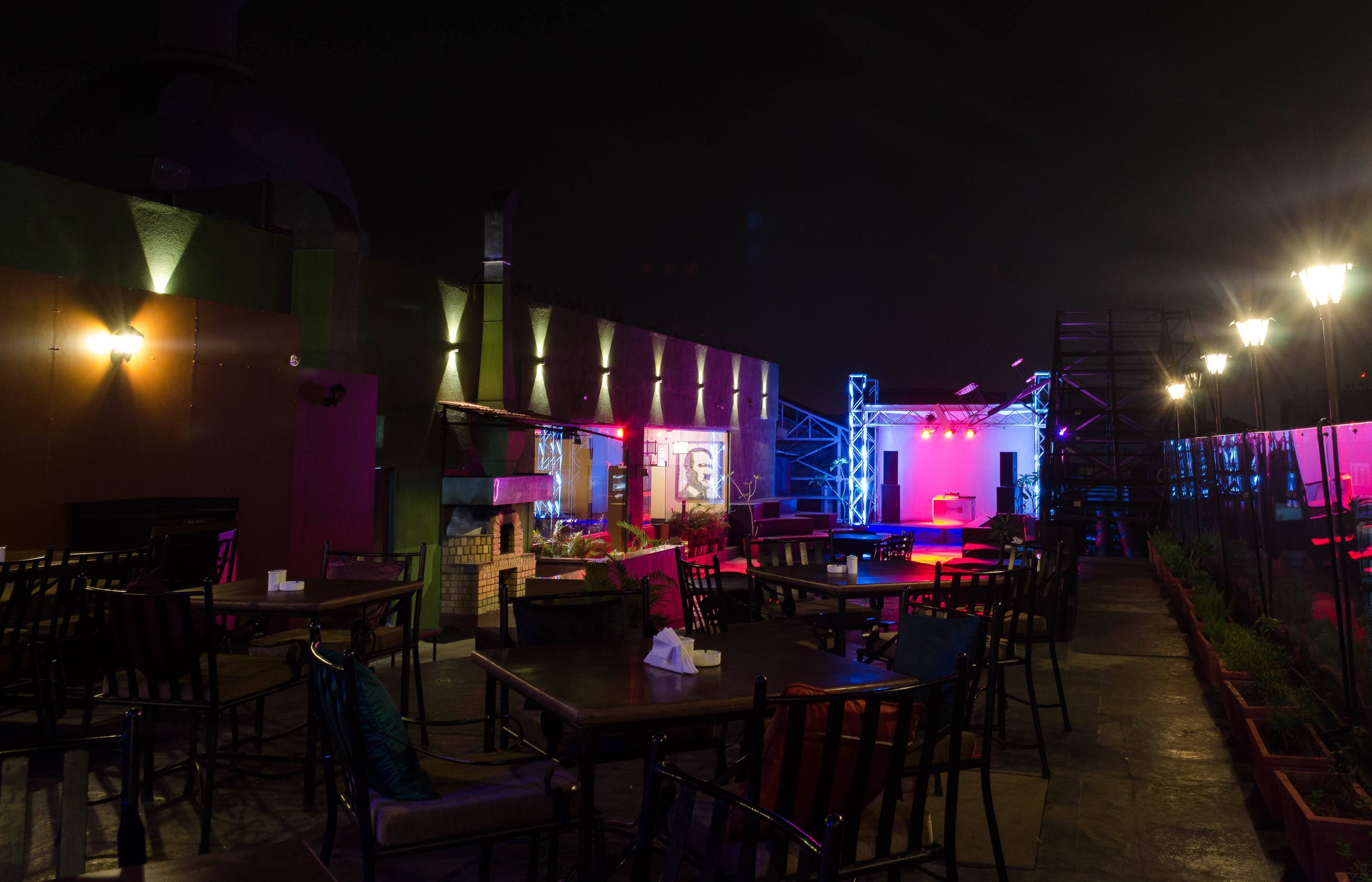 13. Penthouze Nightlife, Koregaon Park
One of the best party places in Pune. Amazing crowd, super music, mind blowing rooftop ambience and ample parking space.
Must Try : Magnificent Mouth Melts, Penthouze Fondue and Mutton Pepper Fry.
14. Margarita Deck, Kalyani Nagar
The terrace ambience and the grungy furniture looks great. Margaritas, Mexican food and a chilled out terrace restaurant is a good combination.
Must Try : Tropical Punch Mocktail, Watermelon Frozen Margarita and Cottage Cheese Habanero.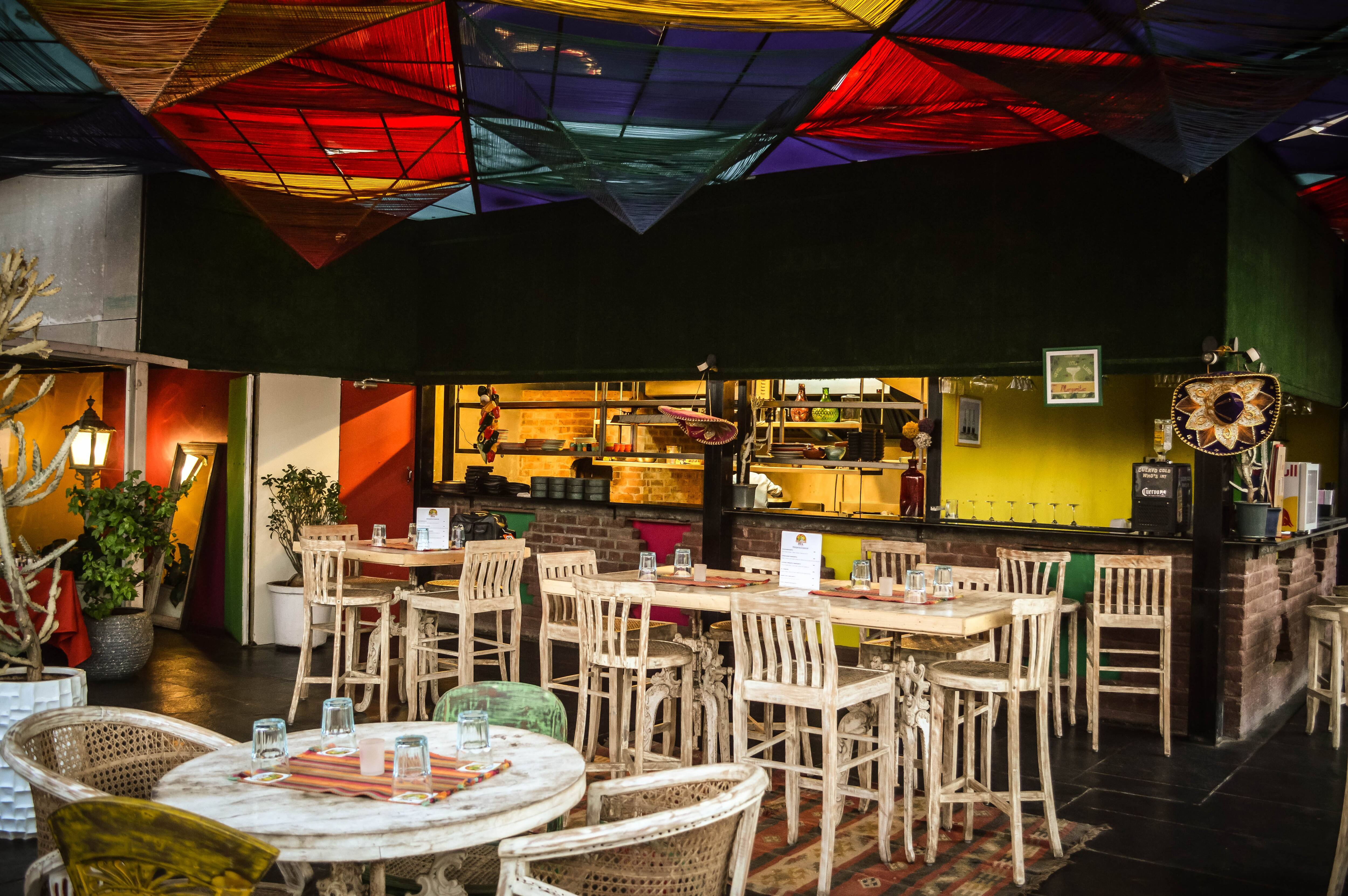 15. Post 91 – Infinity Rooftop Restaurant, Baner
Nice place at the rooftop for a romantic dinner. You will get a pleasent view from the seatings by the railing.
Must Try : Chicken Manchow Soup, Satushi Murg Tikka and Chicken Kafreal.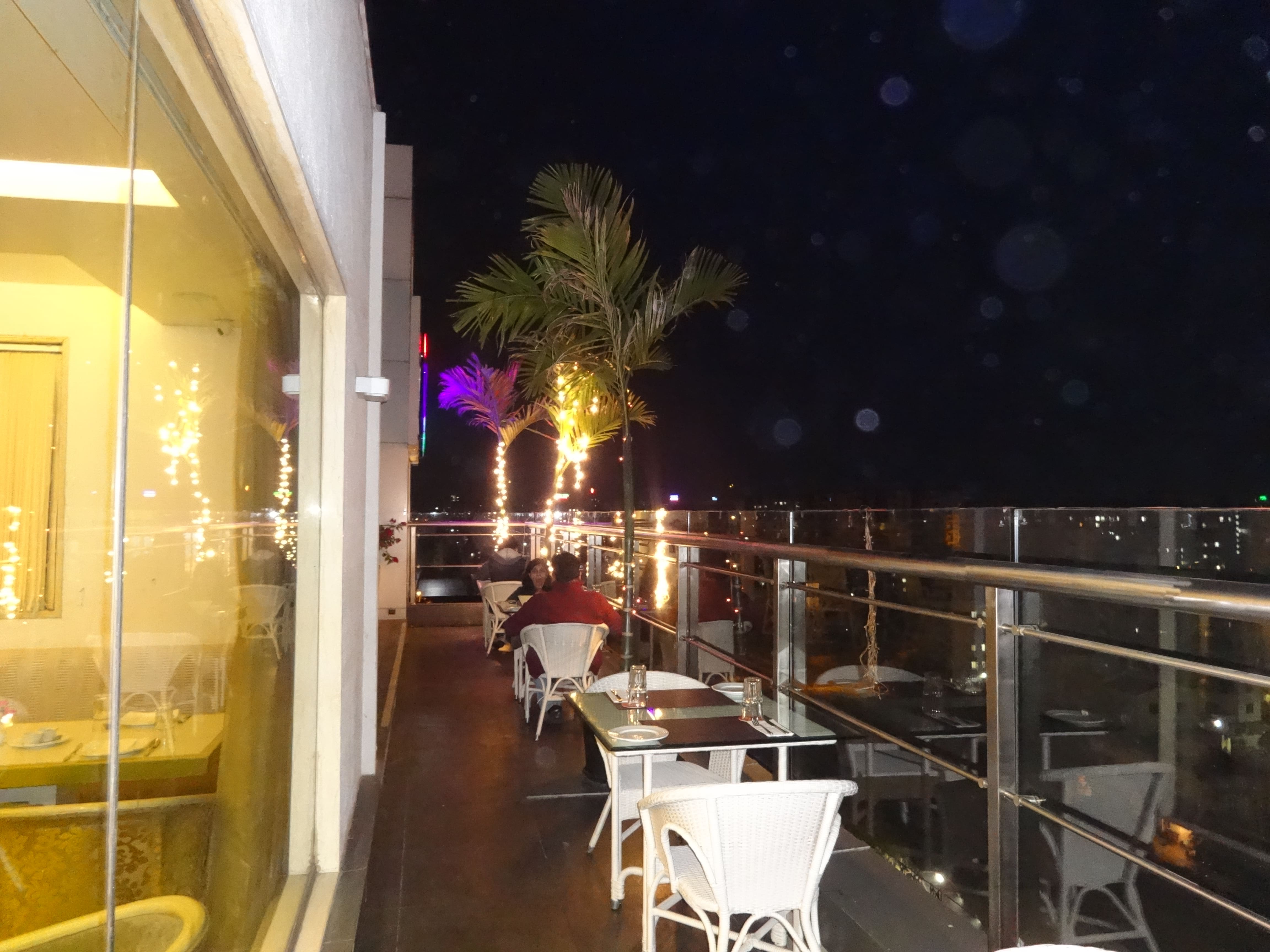 Start planning your next dinner while experiencing the fresh air Pune offers.
Add a Comment
comments