When all fails, best friends come to the rescue. Time, distance, space have no role in the bond you share. The friendship you share is a pure, unadulterated version of madness and union.



Here we give you a list of things we all will do for our best friend:



1. All the serious talks post 2am. Saala ye life badi kutti cheez hai.
2. Clothes, earrings, boxers. Sharing is caring yaar.
3. Some friend borrowed your book but didn't return it- you reach his/her place with a warrant. Best friend ke saath to chalta hai yaar.
4. Your best friend and you have some off-limits trivial topics to talk about which no one else has the right to touch upon.
5. It's the Sale Season, you are broke. BFF comes to the rescue and also gives you company.
6. Friends are always on time. Best friends make you wait. Sometimes, for hours. Because They Can
7. Best friends get scolded by their own parents and also by each other's parents
8. Your Gf/Bf goes through a quality check by your best friend.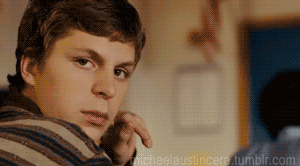 9. Crappy movies have their own charm when you watch it with your best friend. Let's go watch HUMSHAKALS!
10. Pictures. Those awkward drunk, weird-faced photos on social media sites. C'mon let us post them all.
11. Dance Baby Dance. You and your best friend will be first ones to take over the dance floor.
12. The never-ending fights. The stupid useless fights you have with your BFF just to come back running with a hug.
13. Anybody points a finger at your best friend and there is a word for it. DEATH.
14. All the gross things you will tolarate with non-judgemental mad laughs. *BURP* *FART* *YAWN* *POOP*
15. The days when you feel low and shitty. Days when you need a hand to get up and feel alive. Those are the days, when your best friend will be at your side.
So, remind your best friend, that no matter who or what happens, they're still the best person for you!
Add a Comment
comments