Food is a way of life in India.

Whether it is a festival or any celebration everything seems incomplete without that touch of sweetness. All of the world might have a sweet tooth. But we Indians have sweet teeth. Perhaps, that is why one of us is always asking each other, 'kuch meetha ho jaye?'



Let's take you on a sweet, colorful, sinful, indulgent ride to India's yummiest desserts which can leave anyone asking for more!
1. Kheer
Which Indian adult can say that they didn't eat it while it was kept in the fridge to cool even though mom had strictly forbade us to.
I still remember the scolding, although I must confess it was every bit worth it!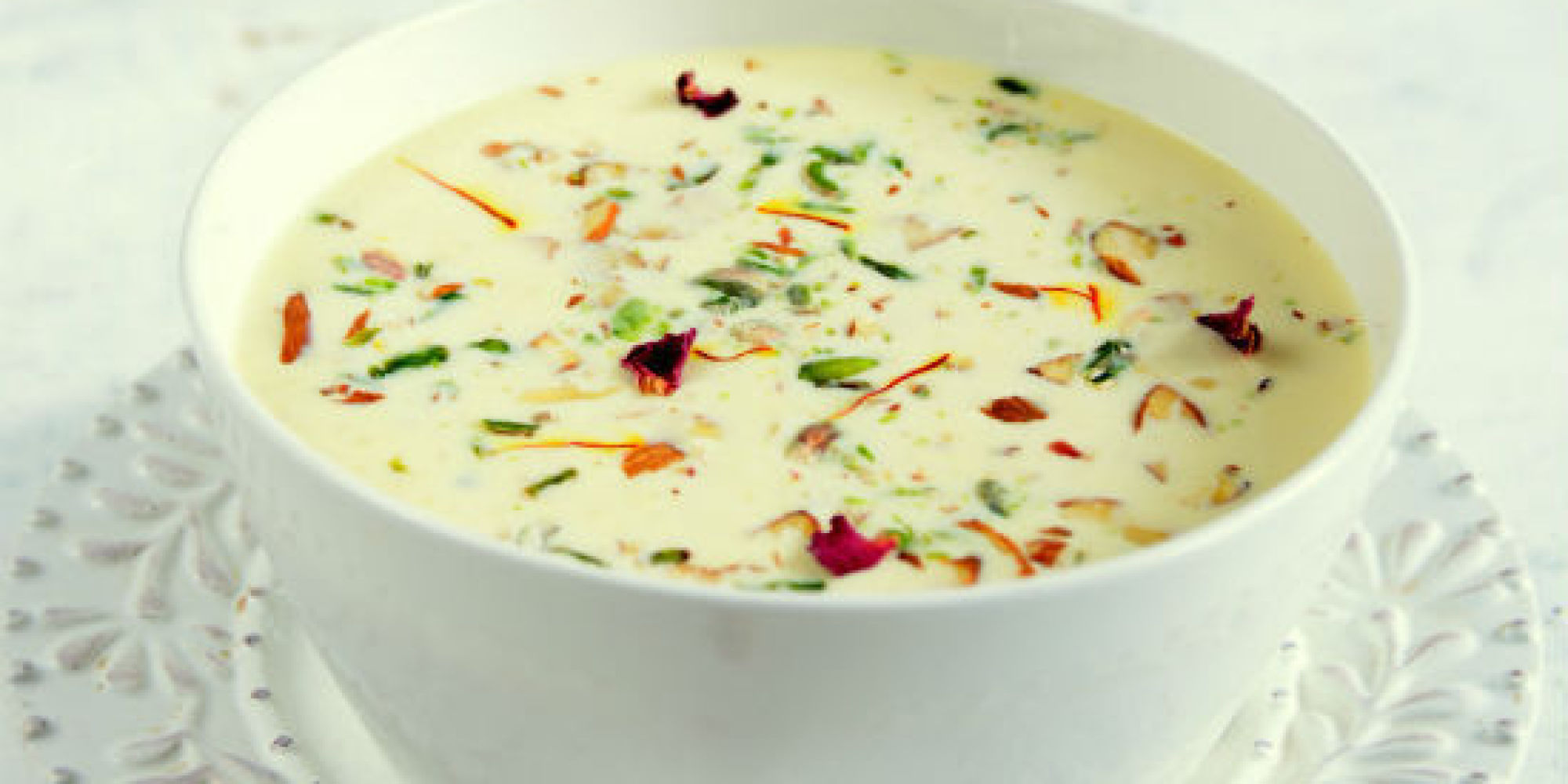 source: huffingtonpost
2. The Good Old Gajar Ka Halwa
Winters were and still are incomplete until I eat ridiculous amount of this extremely delicious, heart attack inducing devil's own invention!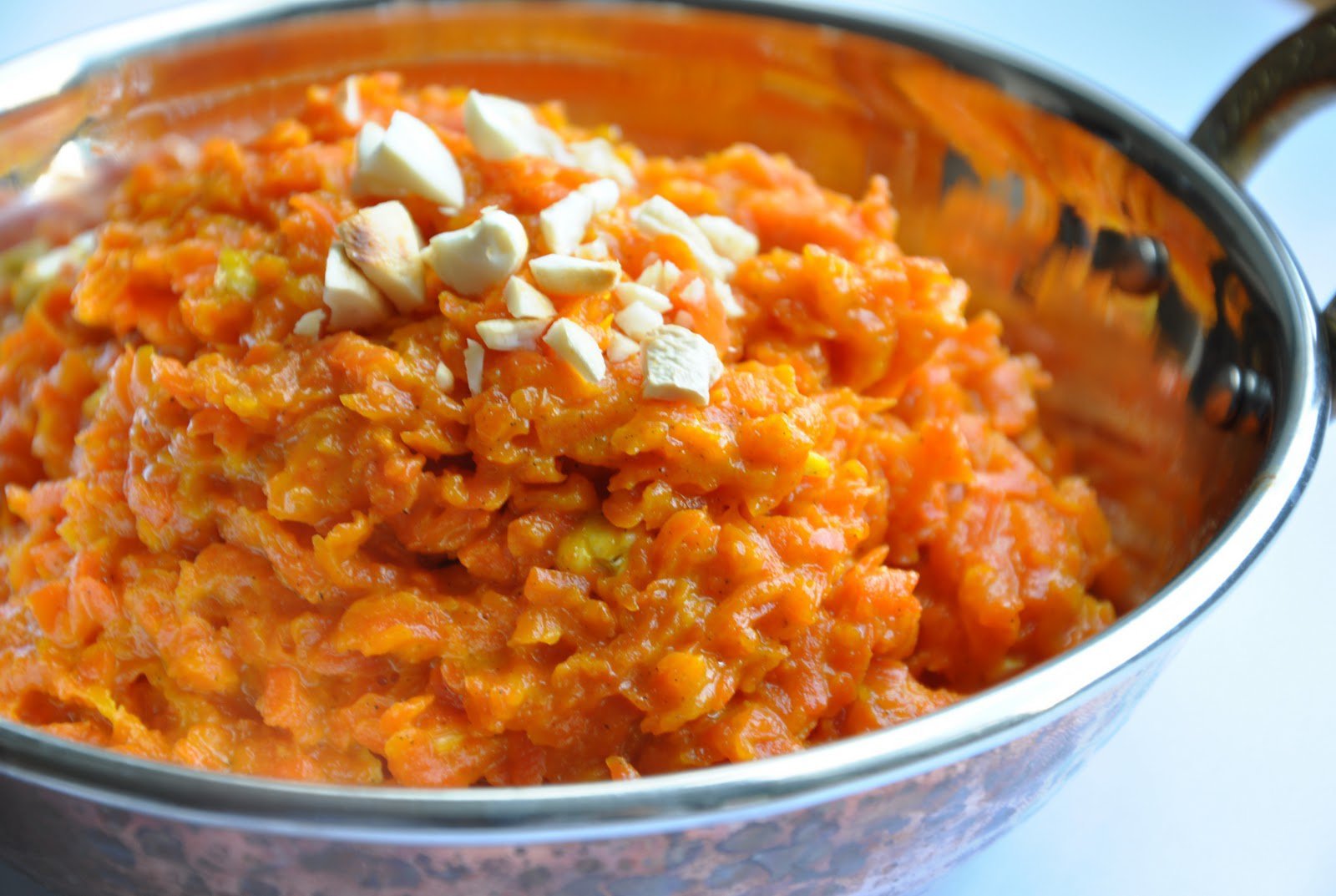 source: bloggie
3. Mishti Doi
This beloved dessert of Bengal is the easiest to prepare with ingredients that are readily available at home like curd, milk and jaggery.
What's more: It's actually healthy for you. (For a change!)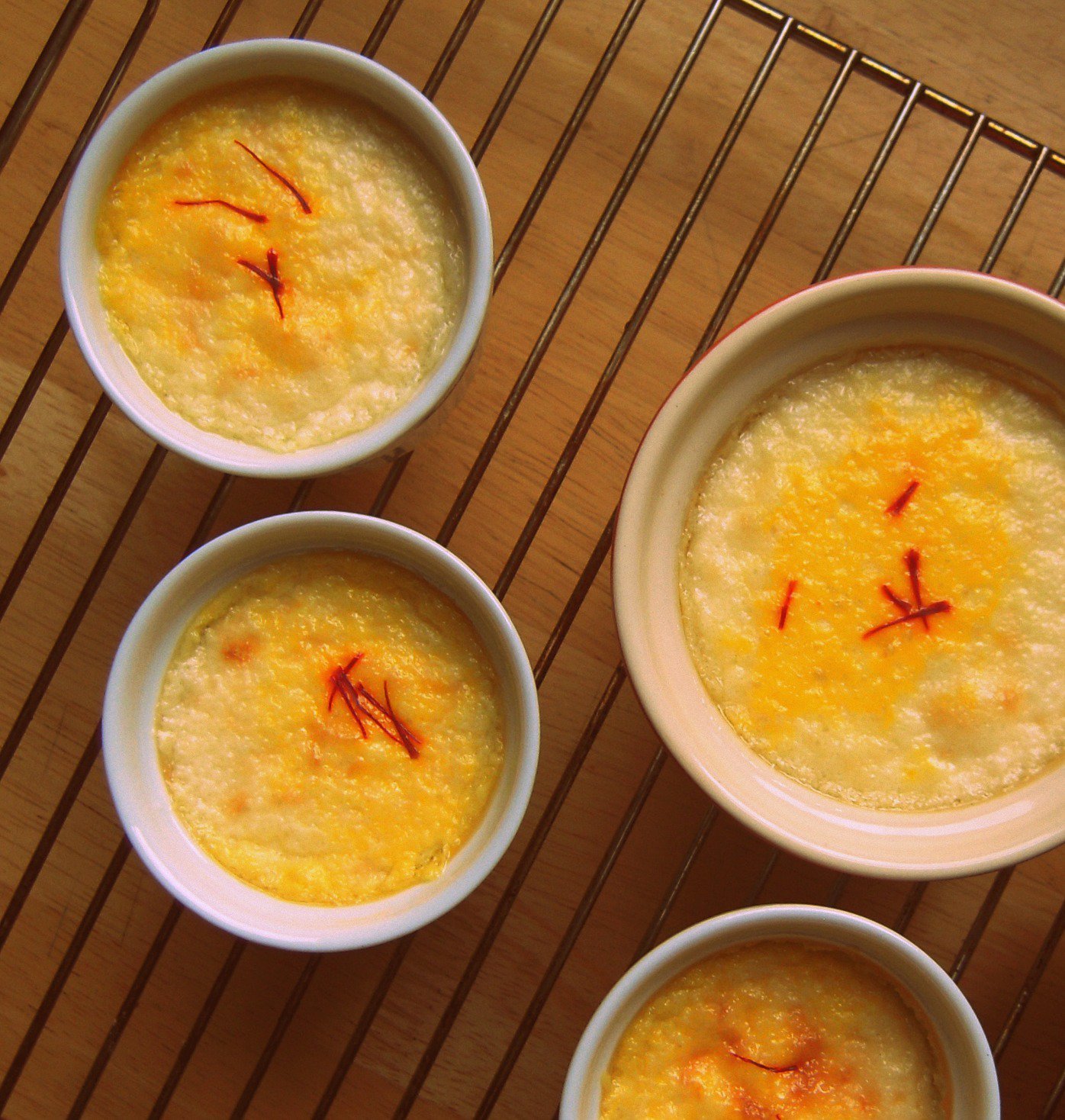 source: jyotibabel
4. Phirni
Move over the Western two ingredient fad. We Indians have been rocking it since forever.
With just rice and milk this dessert can satisfy all the sugar craving you have!
source: holykhao
5. Ras Malai
The distant cousin of Ras Gulla, it only adds up to the illustrious name of this family of Indian desserts.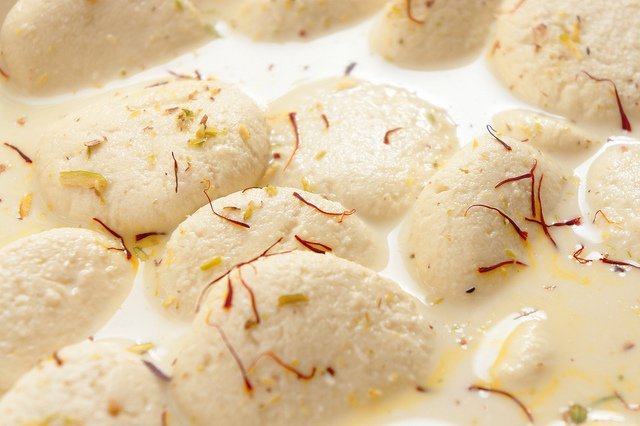 source: flickr
6. Bal Mithai
Originally from Uttarakhand, this mithai is covered with sugar balls and is made from deep fried khoya.
It tasted like chocolate to me! Chocolate or no chocolate the dessert is delicious!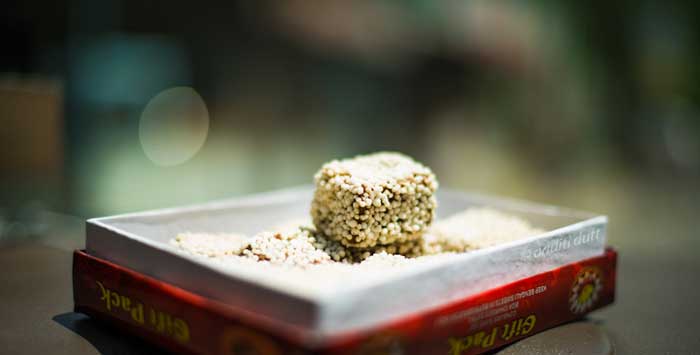 source: dishesfrommykitchen
7. Shufta
It comes from Kashmir and makes for a really good looking dessert.
Too good to eat? It tastes even better!
source: newsnextbd
8. Malpua
A famous Ramzan delicacy, it is made from everyday ingredients like flour and sugar!
source: mayagroupjaipur
9. Bebinca
A Goan delicacy, it is a layered cake made of flour, eggs and nutmeg.
Is there anything Goa does not offer?!
source: couponraja
10. Ghevar
The festival of Teej is synonymous with yummy ghevars.
One more reason why we love Indian festivals!
source: rajasthantourismbuzz
11. Kummayam
This Tamilian dessert is used as an offering to Gods during pujas.
Fit for The Gods. more than fit for you!
Source: kamlaskitchen
12. Pede
The tonnes of khoya you will bite into when you indulge in this sinful dessert will definitely satisfy your sugar craving.
source: indorehd
13. Mysore Pak
This dessert hails from Karnataka and is made using flour, ghee and sugar.
source: flickr
14. Imarti
Another variation of much loved Jalebi, it is a deep fried dumpling crispy on the outside and is filled with sugar syrup.
Talk about a sugar rush!
source: own chef
15. Qubani Ka Meetha
This dessert is originally from Hyderabad, and is made with dried apricots, lots of cream and sugar.
source: ajay ananth
16. Shrikhand
A part of Gujrati cuisine, it is made from a special thick yogurt called chakka.
source: thefoodie
17. Mohan Thaal
A Rajasthani delicacy, it is prepared from sugar, ghee and gram flour.
source: archnaskitchen
18. Shahi Tukda
A dessert made from the humble white bread. We Indians can make yummy desserts from anything and everything!
source: milkmaid
19. Modak
A Maharashtrian dessert, it is a steamed dish made out of jaggery and coconut.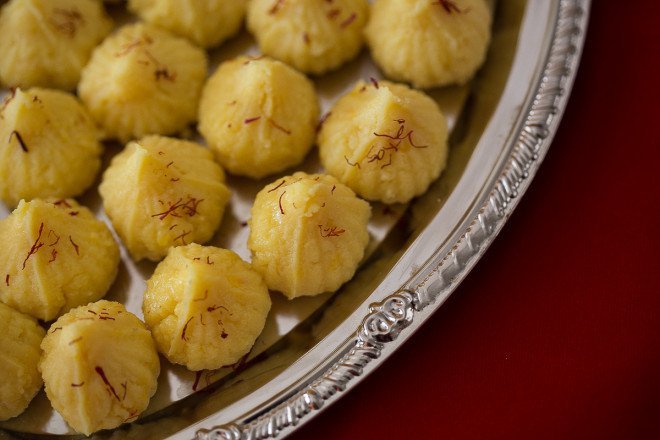 source: cravecookclick
20. Chenna Poda
An Odia dessert, it is India's answer to Cheesecake. Made from baked ricotta cheese this dessert will blow your mind!
source: ribbonstopastas
Which one of these would you eat first? Do let us know in the comments below!
Add a Comment
comments