Few things are as hot as Dilli ki kudi and our June ki garmi, but then again Dilli ki sardi is nothing compared to a cold, woman scorned!
Delhi boys are national champions of the dating game. They take their practise and play very seriously. And why not? Delhi girls come with a lot of baggage and accept it! They are worth all the efforts!
So, take a look guys at pampering done right, and girls if you aren't getting it, step up your game a bit!
1. The Struggle for VIP passes for David Guetta concert still fresh in mind?
Source: ah.fm
David Guetta or some other artist playing in town? Absolutely must have the tickets! Or what will baby think!!
2. A quick mapping of Yamuna Expressway's wide avenues..
Source: mobile9
What use are all those Audis and jaguars if you can't flaunt it in front of your girl!
Best way- Take her for a slow romantic ride. Play some nice music and just go anywhere, really!
It's the company, not the destination that matters right!
3. Try booking a table at Indian Accent on the spot!
Source: Times city
Nothing spells classy like a beautiful open air restaurant for Delhi guys.
Indian Accent, The Lodi and the likes should start offering special packages for Delhi dudes out to impress their lady love!
4. Stroll at CP..
Source: Times City
There's a reason why CP is called the heart of Delhi. It has everything for everyone! Be it high end branded showrooms to street vendors.
A stroll in the lanes of CP and forgetting your way in the company of each other is the way, love is found here in Delhi.
5. Shoes by Steve Madden? Wait till she wants Jimmy choos..
Source: gurl.com
"Cinderella is proof that a good shoe can change your life", and Delhi guys know it all too well.
Get her shoes and when her complaints of shoe bites, take her in your arms. Such a dating pro Delhi guys are!
Caution: Never, ever get her size wrong. Or you'll be hit by the same shoe you bought for her!
6. Swiss chocolates with difficult names..
Source: cat travel
If she's mad, get her some chocolates or better still get her Swiss dark chocolates. So what you can't spell it? It must taste great and that's the point right?
7. Date at Historical Monuments..
Source: India outing
Delhi only has metro and malls with loads of beautiful monuments thrown in. And those monuments are perfect to have quick lessons in love that defy history.
8. Spa Treatment..
Source: pinterest
Baby had a long, tiring day at work?
Delhi boyfriend will have a day long spa appointment ready!
Indulgence level: Beyond Infinity!
9. Shopping at DLF Saket and nothing below..
Source: reddit
No girl, anywhere in the world is immune to this no brainer.
No wonder, Delhi's economy is supported by boyfriends of all ages and backgrounds!
10. Luxurious Trips and Five Star stays at Fairytale Hotels..
to
Source: eonline
The long and short of it basically. Day trips, weekend trips or extended trips.
Talk about Goa, Kasol, Udaipur and likes. Oh and what happens there.. See the point above!
11. Giant Teddy Bears from Archies..
Source: tumblr
Now that's a staple. When in Delhi, do as the Delhites do.
Gift your girl a giant teddy bear which incidentally is taller than her! So what?
The bigger the better right! Sic
12. Exquisite Lingerie. Talk Victoria's Secret..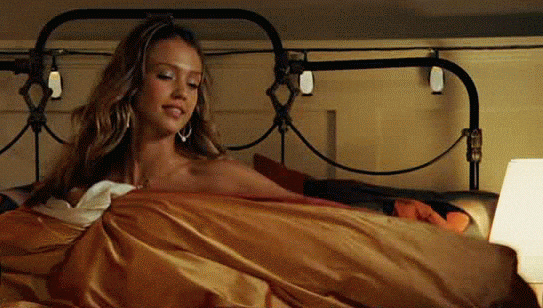 Source: Giphy
Nothing makes a woman feel sexier than great lingerie. And it only helps your cause.
That's why Delhi guys indulge their girls with some choicest lingerie from the best of the best of Victoria's Secret, Bordelle and Fleur.
Of course, they want a show afterwards! Whose complaining anyway? 😀
13. 500 Roses for 5th month anniversary..
Source: tumblr
So it's your monthly anniversary? Must gift baby some thousand roses or what will she think!
14. Steve Madden, Chanel, Louis Vuitton, Basically Fancy Brands..
Source: blogspot
That Delhi girls are highly brand conscious is no secret. So, what to do when you commit some major blunder and have to make up for it?
See the title.. Repeat.
15. Elaborate Birthday Bashes!
Source: Tumblr
God knows how much planning does the baby's birthday requires! A month in advance I guess!
With 12 o clock cakes, tons of bouquets, hundreds of gifts and a huge party to throw! Going bankrupt for at least 6 months after that seems only legit.
16. Acting Like a Complete Idiot!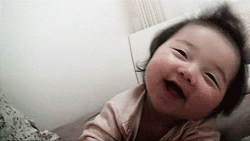 Source: Giphy
No price big enough for baby's innocent, heart-warming smile right?
17. PDA!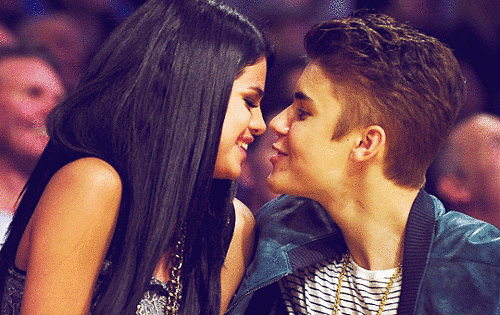 Source: popsugar
So you love her and aren't afraid to show? PDA is the way to go.
Word to the wise: Show your love, do not put a show for others! Or if you do, don't forget to charge for it! 😉
18. Showing up at her place at odd hours if she is in a bad mood..
Source: Giphy
Your girl feeling low? There's no way Delhi dude won't be with her to comfort her. No matter what it takes!
You can always catch up on your sleep later. Or not.
19. Giving her loads of space..
Source: Deccan chronicle
A Delhi guy understands that her girl also has a life and that's why he respects her privacy. He knows when to give her all her attention and when to take a step back.
And don't we just love him for it!
20. Smothering her with utter Devotion and Respect..
Source: tophdart
At the end of the day, it all comes down to mutual respect. And Delhi dudes are only too happy to pamper their girl friends with all the devotion and respect women deserve!
No wonder, they are the champs of the dating game!
Add a Comment
comments