Your early 20s are the ideal time to go explore the world and in turn discover yourself!
You may not have realized it yet but there are places in India that you have not even heard about of till date!
Here is Our List of 23 Most Recommended Places to Experience in India Before You Turn 25! Get Your Friends & Get Moving!
Unleash The Adventure In Rishikesh.
You are younger today than you'll ever be again, rafting and camping is the thing you need for yourself and your gang. This adrenaline pumping adventure is surely going to give you the vibes of being more than alive!
Image Source: www.classicindiatours.com
Get Spooked In Bhangarh Fort.



These aren't just some historical ruins, sitting silently in Alwar District of Rajasthan, these are beautiful monumentswaiting to spook you out! Goosebumps are inevitable after stepping into the haunted Bhangarh Fort.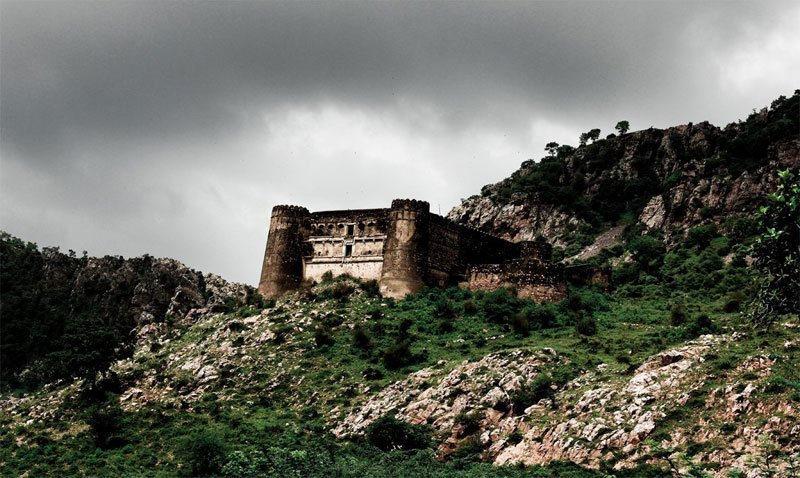 Image Source: s4.scoopwhoop.com
The Fun Road Trips from Bengaluru to Alapuzha, Via Munnar.



It is the right time to have a relaxing drive to the splendid hill-station of Munnar in Kerala. Return to the coast of Alapuzha after a enjoying the breathtaking view of land and clouds from top station in Munnar.



Image Source: www.theautomotiveindia.com
The Booze and The Beaches, Goa It Is.



You cannot miss the world's 6th most happening nightlife city in the world (as per national Geographic Book). Just remember three things while heading to Goa beaches, babes and a lot of booze.



Image Source: 2.bp.blogspot.com
Paradise for Biker Gangs, Manali to Leh



Wouldn't it be fun to travel and have the breeze hit your face while (chilling) on your bike? The exciting yet challenging bike trip could be the 'Ride of A Lifetime' for you and your bike.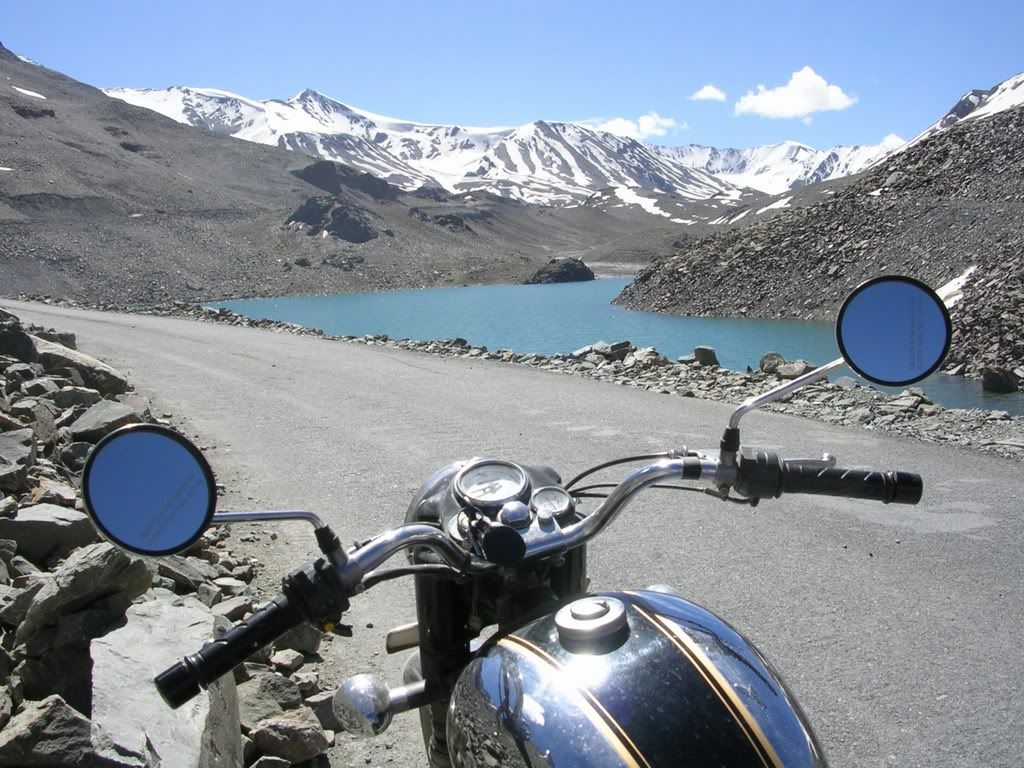 Image Source: img.photobucket.com
The Jungle Trip in Nepal.



Move out of the comforts of your air-conditioned homes and enjoy a jungle trip in Chitwan and Bardia National park. Have wildlife safaris and Nature walks, what more could you want to be one with nature?



Image Source: www.yetitravels.com
A Trip Into History with Andaman & Nicobar



A house to a number of historical museums to satiate your thirst to know history, Andaman & Nicobar is a one of the most visited tourist destinations not just for awesome scuba lessons but also to delve into stories!



Image Source: encrypted-tbn3.gstatic.com
Amar Shonar Bangla! Kolkata Trip calls you.

How can you think of travelling and not think of the ancient yet modern mix that is Kolkata. It's not just a trip to see the colofrful hustle and bustle but also to have the assorted range of fish cuisines on your platter that too in a price that is friendly for your pocket.



Image Island: upload.wikimedia.org
Dive In the Deep Blue at Netrani Islands.



If you wonder what being calm is, scuba diving at Netrani Islands in Karnataka will tell you the answer. Diving into the deep blue sea will give you the chance to see the spectacular underwater world and see life from a very different lens!



Image Source: res.cloudinary.com
Mountain Biking In Shillong.



Calling all the adventure enthusiasts and the people who like to ride their bicycles! Put the pedal to the road and relive childhood by seeing things in slow motion atop a bike!



Image Source: www.campfireshillong.com
A Visit to Patriotism, a Visit to Wagah Border.



Give yourself just one reason why you should not visit Wagah Border. Don't struggle, you won't find any. The only open crossing border between India and Pakistan deserves a visit and your salute. Also, enroute do not forget to stop at Amritsar and have Kesar Da Dhaba food.

Image Source: upload.wikimedia.org
Reach the heights with Hampta Pass Trek.



Yet another reason to push the adventurer within you is Hampta Pass Trek in Kullu Valley. At 3960 Meters of altitude, there unfolds a journey to the captivating beauty of Himalayas.



Image Source: girivihar.org
Rang Barse… at Mathura-Vrindavan.

If you love the scenic beauty of flying colors, then pack your bags this Holi and join the grandest Holi celebration at Bakai-Bihari Temple in Vrindavan.



Image Source: desibantu.com
The Clichéd Mahakumbh Mela.



Hold on to the hands of your loved ones because this Mahakumbh Mela has a reputation. Kumbh ke mele me mera bhai bichhad gaya! Jokes apart, it is a chance for you to join 100 million people in the biggest fair in the world

Image Source: cdn.dogonews.com
My Yak, My Ride, Only in Ladakh.



Rode a horse, rode an elephant, rode a camel, and rode a Yak. Wait what?! You never rode a Yak? Ladakh gives you the chance to add yet another craziest thing to your bucket list of "Craziest thing ever done."

Image Source: farm7.staticflickr.com
Ye Chandni Chowk hain, Miya!



Visit Delhi and missing Chandni Chowk is the meanest thing you could ever do to your taste buds. The narrow alleys of Paranthe Wali gali and Oh-So famous Karim's Hotel just cannot stay out of your "Places I Must Visit List."



Image Source: www.indiaandindians.in
Flying in Bir Billing, Himachal Pradesh.



I'll spread my wings and I'll learn how to fly… until then I'll stick to Paragliding. A small village by the name of Bir Billing in Himachal is letting you fly in the mountain. Just Cannot Miss it!

Image Source: c1.staticflickr.com
Catch Some Fishes If You Want In Ramganga River.



Doesn't matter if you like fishing or not, catching your own dinner will always be an exciting thing to do. One of the best hidden treasures of India-our very own fishing getaway!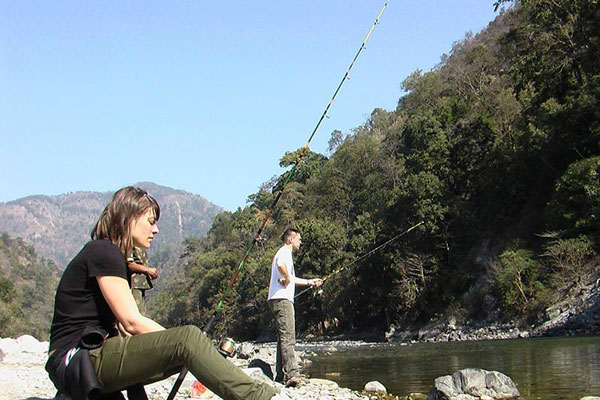 Image Source: media.indiatimes.in
Who Doesn't Enjoy A Toy Train Ride?



From Mera Naam Joker to Jab We Met, you have seen it. Imagine how awesome it will to be on that iconic Toy Train in Shimla.

Image Source: www.tushky.com
The unspoken holiness at Golden Temple.



After visiting Harmandir Sahib, famously known as Golden Temple, there will be an absolute sense of serenity and calm that you would rarely have experience before. Leave behind your troubles and indulge in absolute peace at this holy shrine



Image Source: www.adventuresofagoodman.com
Vandal Art at its best, in Kochi.



When you hear about Graffiti art and you could only picture Canada or New York, you must pay a visit to Kochi.



Image Source: qph.is.quoracdn.net
If You Remember 'Disco Dandiya', Ahmedabad Waiting is For You!
No other city captures the essence of Navratri better than Ahmedabad, the largest city of Gujarat. Get your Dandiya on and experience the magic of Garba in this great city!
Image Source: blog.meraevents.com
Tujhe Dekha to Ye Jana Sanam, the famed Mustard fields of Ranthambore.

The place where Raj stood with his arms spread open for his Simran. No matter how filmy you call it, the Mustard Fields of Ranthambore is going to bring some filmy but sweet moments rushing back



Image Source: archanarj.files.wordpress.com
Liked our List? We Would Love To Hear Your Thoughts & Suggestions to Add to This!
Add a Comment
comments