If You Want to Have Delicious Food, kifayati daam main, Then This List is For You!
Plan a Super Pocket Friendly Food Trip With Your Friends This Weekend
1. Idrish Hotel
Located Opposite Patanala Police Station, Chowk- Officially the best biryani in all of Lucknow. They have the softest meat and the most divine aroma when the waiter brings the biryani to you!
"Idris ki Biryani" as it is popularly known..
Here Is The Man Behind Creating This Magical Biryani-the son of Idrisji
Source: yummraj.com
2. Tunday Kababi
Located in Naaz Cinema Road, this legendary place has the best mutton korma with sheermal- the gravy is so rich in flavors, you want to just take an eternity while eating every bite!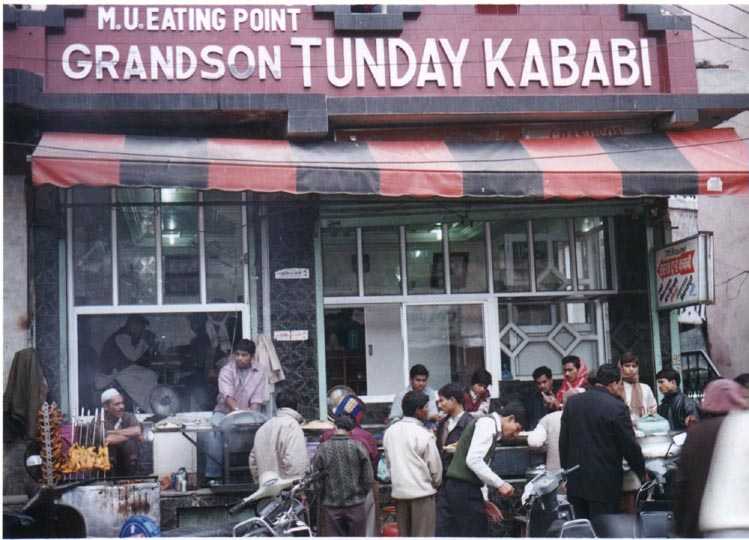 Source: www.the-south-asian.com
3. Royal Cafe
Located in 51, Hazratganj-This place is famous for it's basket chat. Aloo tikki, dahi bara, matar kulcha are some of the dishes one must certainly try and they are hygienic as well. (they serve gol gappas made with mineral water)
Source: coralswithblues.com
4. Kool Break
Located in 17/3, Ashok Marg- I always make it a point to have Drums of heaven which is the yummiest thing on their menu. Also, their crispy mutton chilli is my all time favourite. I also love this place because they serve you with such happiness!
Source: onfeature.com
5. Mughal's Dastarkhwan
Located near 29, B.N. Road, Near Royal Hotel Crossing-this is the place for those who have a nawabi palate and a nawabi ambience. True Lucknow style! They have the tastiest Mughlai food; especially the kababs chicken masala kaali mirch!
Source: youtube.com
6. Mirage Lounge
Located in 5/5, 3rd Floor, Park Road,Hazratganj- We ordered a hukkah which, surprisingly, is just 123 bucks! It has a great location and easy to reach without being stuck in any major traffic jam. The chinese is good both for appetizers and main course! The place has a nice loungy mediterranean feelt to it.
Source: Zomato.com
7. The Great Indian Kitchen
Located in 2/282, Virat Khand, Gomti Nagar- The lasagna topped with extra cheese is particularly good and so is their burger and pizza. I love the fact that they are very courteous and take care of their customers
Source: Cuisineindia.in
8. Aryan Family's Delight
Located in M.G. Marg, Hazratganj- It has been 15 yrs and Aryans has been going great ever since. A decent family restaurant which offers mughlai, chinese and fast food at an exceptional reasonable rate. Congrats on serving customers for so long and keeping them happy!
Source: clickindia.com
9. Kitchen
Located in Arawali Marg, Indiranagar-This place is very hygienic with a visible kitchen and it is the one place I call when I am planning a house party or when I am just too lazy to cook! Do try their Mushroom Kaleji and Kadhai Paneer!
Source: Zomato.com
10. Tramp Tree Cafe
Located in B2, Raja Ram Kumar Plaza, 75, Hazratganj- I was curious to check this place out because of it's unique name. The cafe shares the premises with a Culinary academy being run by Masterchef Pankaj Bhadauria who owns this place. The pastas is what I would recommend-both white and red sauce are pretty amazing!
Source: awadhdiaries.wordpress.com
11. Marksmen
Located in 2, Maqbara Road,Hazratganj- The "have-it-all fast food place". They serve really a wide range of fast food, from the good 'ol indian chinese, to Kabab, to dosa to Burger. Absolutely perfect for college kids as it is super economical!
Source: Zomato.com
12. Fauji Dhaba

Located on Sitapur Lucknow highway, this is one of the most popular hangout places for students in the city. Amazing food coupled with even better surroundings makes this place one of the best spots to unwind.

Source
Toh der kis baat ki. Muskuraiye Ki aap Lucknow mein hain.

Add a Comment
comments