While Maharashtra and Haryana have pulled the plug on the beef-serving fraternity, down south in Kerala, the story is extremely different.
There was a token protest organized in Kerala attended by people from both religions.
What was on the menu-Beef curry!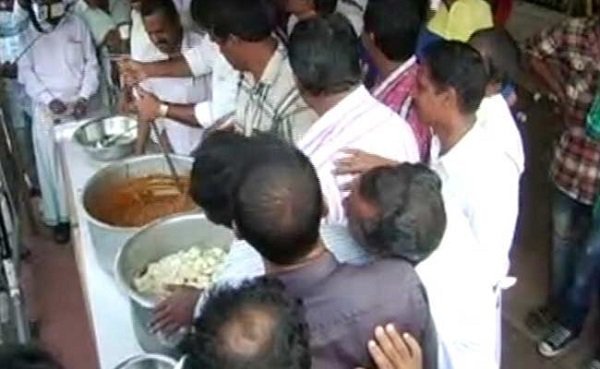 Organizer B Biju told NDTV, "This is a token protest against the ban of beef in Maharashtra and a warning for anyone who would want to implement the same in Kerala. Any ban our food will not be acceptable."
According to NDTV:
"Interestingly, beef sales figures in the state clearly show that it is Kerala's favourite meat. "It is estimated at 2.3 lakh metric tonnes against the corresponding figure for poultry — 1.51 lakh metric tonnes,"
Clearly, this state loves its Beef & no wonder they are protesting!
Kudos to the style of protestation-if nothing else, Hindu-Muslim unity is clearly a winner here!
Like This Story? Share it With Your Friends! #BeefCurryUnites!
Add a Comment
comments