There is nothing better than a competitive game of cricket-full of aggression, close run chases and hardcore battles between the ball and the bat.
But there is something that truly trumps all the above-acts of spontaneous sportsmanship that remind the players and fans that at the center of all the technical ability and the game, lies human emotion.
Here are my favorite moments from the World of Cricket that moved me.
Which one is Yours and Why?
1. The WC 2015 Semi Final Between NZ & South Africa
Seems like Duckworth Lewis has been eliminating SA since 1992. In this emotional grab, Grant Elliott, acknowledges SA's awesome efforts in the World Cup by helping Dale Steyn up.
Special respect to AB DeVilliers who was a rockstar for the team!
Source: 1clicknews.com
2. Brett Lee Apologizing to Tendulkar
Brett Lee bowling a beamer to Tendulkar, who fended it away and then very graciously acknowledged the apology from Brett Lee.
Source: Quora.com
3. Rohit Sharma's Knock of 267 is known for obvious reasons..
BUT, This innings of Uthappa was very under-rated.
He himself was making a comeback in international cricket, but was content taking a single of the first ball to keep Rohit Sharma on strike so he could break the record!
Source: Quora.com
4. Dhoni Withdrawing Ian Bell's Run Out
At the stroke of tea, Bell's run-out on 137, after having left the crease before the ball was dead, was on the verge of becoming a major point of dispute between the two sides.
During the break, England captain Andrew Strauss and coach Andy Flower went to the Indian dressing room to ask MS Dhoni if the run-out decision could be overturned. The Indian captain agreed to withdraw the appeal.
5. Malcolm Marshall Playing With a Fractured Hand To Get His Teammate to His Century
On July 14th 1984, Malcolm Marshall came out with left hand in plaster and batted one handed to help Larry Gomes get to his hundred.
Source: criclife.com
6. Sangakarra's Smile is As Wide As India's Jubilation on Winning The 2011 World Cup Final!
Source: Trinitylk.com
7. Courtney Walsh Not Running Out Jaffer & Allowing Pakistan to Go To The Semi FInals in The 1987 WC
On the last ball, with 2 runs needed to qualify, Jaffar, at the non-striker's end, was well out of his crease, heading up the wicket. Walsh could have run him out comfortably but chose not to do so and headed back to bowl the delivery again.
A Pakistani fan gifted Walsh a hand woven carpet post this incident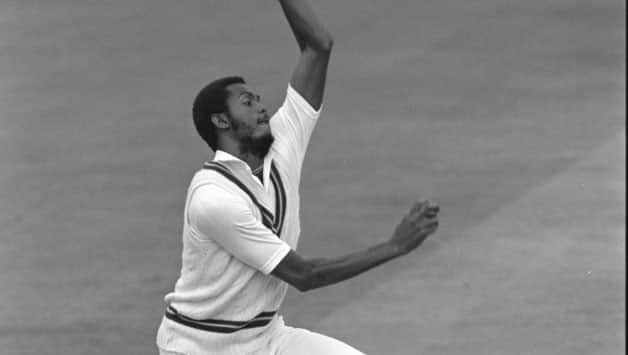 Source: cricketcountry.com
8. Vettori Telling The Umpire That He Collided Into a Player Which Caused a Wrongful Run Out
He accidentally collided with the non-striker Malcolm Waller which prevented the batsman to go for a single.
But the left arm spinner wasted no time in indicating to his players and the umpires that the incident had happened only because of his collision with the batsman, who would have otherwise taken the run comfortably.
Source: cricketstills.com
9. Sunil Gavaskar Getting Coached By West Indian Rohan Kanhai During a Match!
Gavaskar is a huge fan of Rohan Kahai and named his son after him. During a West India-India series, Rohan Kanhai helped hone Gavaskar's batting skills by coaching him and giving him suggestions during the series!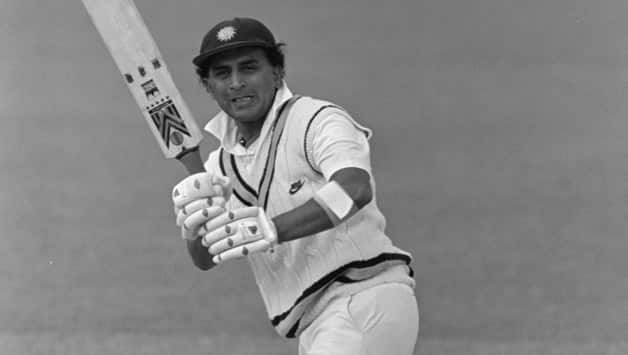 Source: cricketcountry.com
10. Flintoff Consoling Brett Lee After Aus Lost in The All Important Ashes
2005 Ashes, the moment where Flintoff is consoling Bret Lee when the whole of England is celebrating.
Source: theaustralian.com.au
11. Yuvraj Touching Sachin's Feet as A Show of Respect
Hit Us Back With Your Favorite Sportmanship Moment!
Add a Comment
comments